Research Professor, Mechanical Engineering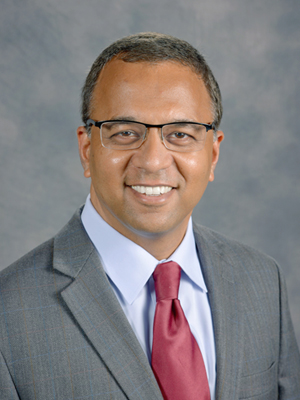 Educational Background
Ph.D., Mechanical Engineering, University of California, Berkeley — 1991
M.S., Mechanical Engineering, University of California, Berkeley — 1989
B.Tech, Mechanical Engineering, Indian Institute of Technology, Madras — 1987
Research Interests
Application driven, multi-disciplinary research
Model Based Control, and Systems Engineering
Embedded Systems and Software Engineering
Distributed Simulation and Control
Cyber Physical Systems Safety and Reliability
Autonomous Systems, Automotive Systems, Energy Systems
Industry Experience
25 years of experience in the automotive industry – conventional and unconventional powertrain optimization and control, embedded software novel actuators
Selected Publications
T. Li and S. Gopalswamy, "A Spatial Searching Method for Planning Under Time-Dependent Constraints for Eco-Driving in Signalized Traffic Intersection," in IEEE Robotics and Automation Letters, vol. 6, no. 2, pp. 2525-2532, April 2021, doi: 10.1109/LRA.2021.3062007.
L. Shangguan and S. Gopalswamy, "Health Monitoring for Cyber Physical Systems," in IEEE Systems Journal, vol. 14, no. 1, pp. 1457-1467, March 2020, doi: 10.1109/JSYST.2019.2922982.
Samir Hassen, Kenny Chour, Andrew Weaver, Swaminathan Gopalswamy, "Nonlinear Control of a Ground Vehicle using Data-Driven Dynamic Models", SAE Technical Paper 2020-01-0171, 2020.
Swaminathan Gopalswamy, Sivakumar Rathinam, "Infrastructure Enabled Autonomy: A Distributed Intelligence Architecture for Autonomous Vehicles", 29th IEEE Intelligent Vehicles Symposium, Chang Shu, China, June 2018.
Y. -C. Hsu, S. Gopalswamy, S. Saripalli and D. A. Shell, "A POMDP Treatment of Vehicle-Pedestrian Interaction: Implicit Coordination via Uncertainty-Aware Planning," 2020 IEEE/RSJ International Conference on Intelligent Robots and Systems (IROS), 2020, pp. 1984-1991, doi: 10.1109/IROS45743.2020.9341320..