Research Professor, Mechanical Engineering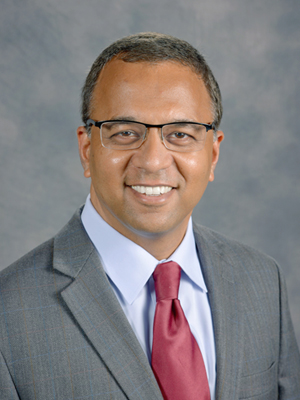 Educational Background
Ph.D., Mechanical Engineering, University of California, Berkeley — 1991
M.S., Mechanical Engineering, University of California, Berkeley — 1989
B.Tech, Mechanical Engineering, Indian Institute of Technology, Madras — 1987
Research Interests
Dr. Gopalswamy's broad research interests include model-based control, model-based systems engineering, embedded systems and software engineering, distributed simulation and controls, and cyber physical systems safety and reliability. He is currently working on applications in autonomous vehicle systems, energy systems, robotics.
Selected Publications
Hassen, S., Chour, K., Weaver, A., and Gopalswamy, S., "Nonlinear Control of a Ground Vehicle using Data-Driven Dynamic Models," SAE Technical Paper 2020-01-0171, 2020, https://doi.org/10.4271/2020-01-0171.
Liu, M., Rathinam, S., Lukuc, M., and Gopalswamy, S., "Fusing Radar and Vision Data for Cut-In Vehicle Identification in Platooning Applications," SAE Technical Paper 2020-01-0102, 2020, https://doi.org/10.4271/2020-01-0102.
L. Shangguan and S. Gopalswamy, "Health Monitoring for Cyber Physical Systems," in IEEE Systems Journal, vol. 14, no. 1, pp. 1457-1467, March 2020, doi: 10.1109/JSYST.2019.2922982.
D. Ravipati et al., "Vision Based Localization for Infrastructure Enabled Autonomy," 2019 IEEE Intelligent Transportation Systems Conference (ITSC), Auckland, New Zealand, 2019, pp. 1638-1643, doi: 10.1109/ITSC.2019.8916896.
S. Gopalswamy and S. Rathinam, "Infrastructure Enabled Autonomy: A Distributed Intelligence Architecture for Autonomous Vehicles," 2018 IEEE Intelligent Vehicles Symposium (IV), Changshu, 2018, pp. 986-992, doi: 10.1109/IVS.2018.8500436.