Professor, Industrial & Systems Engineering
I. Andrew Rader Professorship III, Industrial & Systems Engineering
Deputy Director of the Center for Remote Health Technologies and Systems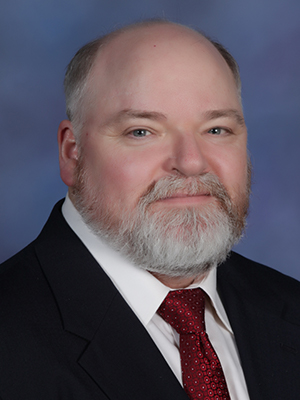 Educational Background
Ph.D., Mechanical Engineering, University of Illinois at Urbana-Champaign
M.S., Manufacturing Systems Engineering, Auburn University
B.S., Industrial Engineering, Tennessee Technological University
Research Interests
Dr. Mark Lawley is professor and former head of the department of industrial and systems engineering. He is also holder of the TEES research professorship and holds appointments in the department of biomedical engineering and the department of epidemiology and biostatistics at Texas A&M University. Dr. Lawely serves as deputy director of the center for remote health technologies and systems, which focuses on developing breakthrough health care devices, technologies and systems for disease prevention, diagnosis and management in the global health setting. Before joining Texas A&M in 2014, Dr. Lawley served for 17 years on the faculty at Purdue University in the schools of industrial engineering and biomedical engineering. As a researcher in academics, he has published over 130 technical papers, which have garnered four best paper awards, and he has supervised over 40 graduate students in the completion of their dissertations and theses. For his work in graduate education, he received the 2006 James H. Greene Graduate Educator Award from the school of industrial engineering at Purdue University. Dr. Lawley has also held engineering positions with Emerson Electric Company and Westinghouse Corporation and has done extensive consulting. He received his PhD in mechanical engineering under Dr. Placid Ferreira at the University of Illinois at Urbana Champaign in 1995. He also holds MS and BS degrees in manufacturing systems engineering and industrial engineering, respectively, and is a registered Professional Engineer in the state of Texas.
Certifications & Memberships
Professional Engineer (PE)
Awards & Honors
Fellow, Institute of Industrial Engineers
TEES Research Endowment, Texas A&M University
Chancellor's One Health Designation, Texas A&M University
Provost Fellow for Engagement, Purdue University, 2012
James H. Greene Graduate Educator Award, Purdue University
Seed of Success Award, Purdue University (for grants exceeding $1M)
Outstanding Industrial Engineering Faculty Member, University of Alabama
IIE Transactions, Best Applied Paper Award, 2008, 2011
Kayamori Best Paper Award, IEEE ICRA
Best Theoretical Paper, Japan-USA Symposium on Flexible Automation
Selected Publications
Zeng, B., Zhao, H., Lawley, M., "The Impact of Overbooking on Primary Care Patient No-show" IIE Transactions on Healthcare Engineering, 3(3), 147-170, 2013.
Turkcan, A., Zeng, B., Lawley, M., "Chemotherapy Operations Planning and Scheduling" IIE Transactions on Healthcare Systems Engineering, 2(1), 31-49, 2012.
Lin, J., Muthuraman, K., Lawley, M., "Optimal and Approximate Algorithms for Sequential Clinical Scheduling with No-shows" IIE Transactions on Healthcare Systems Engineering, 1(1), 20-36, 2011.
Turkcan, A., Zeng, B., Muthuraman, K., and Lawley, M., "Sequential Clinical Scheduling with Service Criteria" European Journal of Operational Research, 214(3), 780-795, 2011.
Adida, E., DeLaurentis, P., Lawley, M. "Hospital Stockpiling for Disaster Response" IIE Transactions, 43, 1-15, 2011.