Professor, Industrial & Systems Engineering
I. Andrew Rader Professorship III, Industrial & Systems Engineering
Deputy Director, Center for Remote Health Technologies and Systems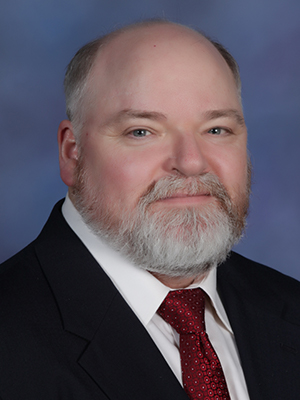 Educational Background
Ph.D., Mechanical Engineering, University of Illinois at Urbana-Champaign
M.S., Manufacturing Engineering, Auburn University, 1988
B.S., Industrial Engineering, Tennessee Technological University, 1982
Research Interests
Dr. Mark Lawley is professor and former head of the Department of Industrial and Systems Engineering, where he holds the I. Andrew Rader III Endowed Professorship. He also holds appointments in the Department of Biomedical Engineering and the Department of Epidemiology and Biostatistics at Texas A&M University. Lawley serves as deputy director of the Center for Remote Health Technologies and Systems, which focuses on developing breakthrough health care devices, technologies and systems for disease prevention, diagnosis and management in the global health setting.

Before joining Texas A&M in 2014, Lawley served for 17 years on the faculty at Purdue University in the schools of industrial engineering and biomedical engineering. As a researcher in academics, he published over 130 technical papers, which have garnered four best paper awards, and he has supervised over 40 graduate students in the completion of their dissertations and theses. Lawley's current research involves user-centered design and implementation of remote health monitoring systems, with focus on usability, adherence and cost-effectiveness. Early in his career, he held engineering positions with Emerson Electric Company and Westinghouse Corporation. Lawley is a registered professional engineer in the state of Texas.
Certifications & Memberships
Professional Engineer (PE), Texas
Executive Certificate in Management and Leadership, Sloan School of Management, MIT
Certificate in Fundraising Management, Lilly Family Foundation School of Philanthropy, IUPUI
Awards & Honors
Department Head Leadership Award, Texas A&M University
I. Andrew Rader Professorship III, Industrial & Systems Engineering
Sugar and Mike Barnes Department Head Chair, Industrial and Systems Engineering
Faculty Exceptional Service Award
Fellow, Institute of Industrial Engineers
TEES Research Endowment, Texas A&M University
Chancellor's One Health Designation, Texas A&M University
Provost Fellow for Engagement, Purdue University, 2012
James H. Greene Graduate Educator Award, Purdue University, 2006
Seed of Success Award, Purdue University (for grants exceeding $1M)
Outstanding Industrial Engineering Faculty Member, University of Alabama
IIE Transactions, Best Applied Paper Award, 2008, 2011
Kayamori Best Paper Award, IEEE ICRA
Best Theoretical Paper, Japan-USA Symposium on Flexible Automation
Selected Publications
Sultana I., Erraguntla M., Kum HC., Delen D., Lawley M. "The Interrelationships between the length of stay, readmission, and post-acute care referral in cardiac surgery patients," Healthcare Analytics, 2, 2022, Article 100062, https://doi.org/10.1016/j.health.2022.100062.
Khatami, M., Alvarado, M., Kong, N., Pratik Parikh, Lawley, M. "Inpatient Discharge Planning Under Uncertainty" Institute of Industrial and Systems Engineers (IISE) Transactions, 54, 332-347, 2022.
Park, S., Kum, H., Morrisey, M., Zheng, Q., Lawley, M. "Adherence to Telemonitoring Therapy for Medicaid Patients with Hypertension", Journal of Medical Internet Research (JMIR), 2021;23(9):e29018, doi: 10.2196/29018.
Dave, D., Erraguntla, M., DeSalvo, D., Haridas, B., McKay, S., Koh, C., Lawley, M. "Improved Low Glucose Predictive Alerts Based on Sustained Hypoglycemia", Journal of Medical Internet Research Diabetes, 6.2 (2021), e26909.
Dave, D., Erraguntla, M., DeSalvo, D., Haridas, B., McKay, S., Koh, C., Lawley, M. "Feature Based Real-time Hypoglycemia Prediction Using Continuous Glucose Monitoring" Journal of Diabetes Science and Technology, (2020): 1932296820922622.
Sultana, I., Erraguntla, M., Kum, H., Delen, D., Lawley, M. "Post-acute Care Referral in United States of America: A Multiregional Study of Factors Associated with Referral Destination in a Cohort of Patients with Coronary Artery Bypass Graft or Valve Replacement" Biomed Central (BMC) Medical Informatics and Decision Making, 19, 223 (2019)doi:10.1186/s12911-019-0955-0.
Correa, M., Li, Y., Kum, H., Lawley, M. "Assessing the Effect of Clinical Inertia on Diabetes Outcomes: A Modeling Approach" Journal of General Internal Medicine, 34(3):372-378, 2019.