The Bachelor of Science program in Industrial Engineering is accredited by the Engineering Accreditation Commission of ABET, https://www.abet.org, under the General Criteria and the Program Criteria for Industrial and Similarly Named Engineering Programs.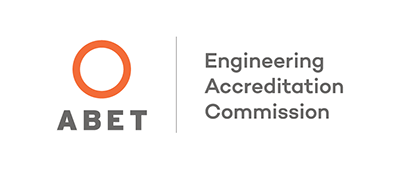 Vision
The Wm Michael Barnes '64 Department of Industrial and Systems Engineering at Texas A&M University aspires to be the premier source of talent for engineering socio-technical systems of the future.
Mission Statement
To serve the state, nation and global community by educating industrial engineering students to be well founded in engineering fundamentals and to have the knowledge and skills required to design, develop, improve, implement and control sophisticated production and service systems in an environment characterized by complex technical and social challenges. Throughout this educational process, students will be instilled with the highest standards of professional and ethical behavior.  
Program Educational Objectives
Consistent with the departmental mission, the educational objectives of the undergraduate program have been developed and published in the Texas A&M University Undergraduate Catalog. These are the program educational objectives for the Industrial Engineering Program at Texas A&M:
Graduates are successful in advancing the practice of industrial engineering.
Graduates are providing leadership in their respective organizations exemplifying ethical standards and practices.
Graduates are actively engaged in lifelong learning through professional development. 
Student Outcomes
The student outcomes that prepare graduates to attain the program educational objectives are:  
An ability to identify, formulate, and solve complex engineering problems by applying principles of engineering, science, and mathematics.

An ability to apply engineering design to produce solutions that meet specified needs with consideration of public health, safety, and welfare, as well as global, cultural, social, environmental, and economic factors.

An ability to communicate effectively with a range of audiences.
An ability to recognize ethical and professional responsibilities in engineering situations and make informed judgments, which must consider the impact of engineering solutions in global, economic, environmental, and societal contexts.
An ability to function effectively on a team whose members together provide leadership, create a collaborative and inclusive environment, establish goals, plan tasks, and meet objectives.
An ability to develop and conduct appropriate experimentation, analyze and interpret data, and use engineering judgment to draw conclusions.
An ability to acquire and apply new knowledge as needed, using appropriate learning strategies.
Undergraduate Program Enrollment and Graduation Data
Academic
Year
Fall Semester
Undergraduate Enrollment
Academic Year Bachelor's Degrees Awarded
2023-24
875
N/A
2022-23
960
279
2021-22
938
268
2020-21
877
212
2019-20
671
162
2018-19
640
194
2017-18
660
234
Source: Office of Academic & Business Performance Analytics, Texas A&M University