Professor of Engineering Practice, Industrial & Systems Engineering and Aerospace Engineering
Don Lummus '58 Professorship of Practice in Engineering
Affiliated Faculty, Multidisciplinary Engineering and Engineering Academic and Student Affairs
Deputy Director and Chief Technology Officer for the George H.W. Bush Combat Development Complex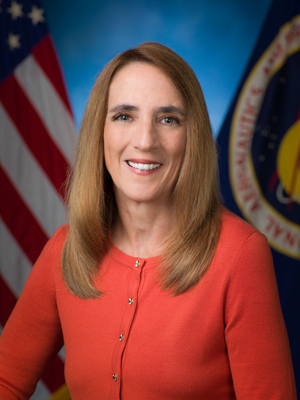 Educational Background
Ph.D., Industrial Engineering, Specialization in Human Factors Engineering and Artificial Intelligence; University of Houston - 1997
Research Interests
Dr. Nancy Currie-Gregg's research interests are in spacecraft occupant protection, aerospace human systems integration, human-robot interaction, quantitative risk analysis and systems safety engineering. She teaches courses in human factors engineering and ergonomics, systems engineering, quantitative risk analysis and reliability engineering, and systems safety engineering.
Industry Experience
35 years of government and military experience – Member of the U.S. Senior Executive Service and Retired Colonel, U.S. Army
NASA astronaut with over 1,000 hours in space during four missions – STS-57, StS-70, STS-88, STS-109
Served in senior engineering positions at NASA, including deputy director of engineering, chief engineer and principal engineer
Led the Space Shuttle Program Safety and Mission Assurance Office, directing efforts enabling the safe return of the Space Shuttle following the Columbia accident
Awards & Honors
United States Government Presidential Rank Award, Meritorious Senior Professional (2015)
NASA Exceptional Service Medal (1998, 2012)
NASA Outstanding Leadership Medal (2005)
NASA Quality and Safety Achievement Recognition Award (2005)
NASA Distinguished Service Medal (2003)
The Ohio State University College of Arts and Sciences Distinguished Alumni Award (2011)
Army Aviation Association of America Hall of Fame (2010)
University of Houston, Industrial Engineering Academy of Distinguished Alumni Award (2010)
The Ohio State University Distinguished Alumni Award (2000)
Selected Publications
Currie-Gregg, N. & Carney, K. (2018). Development of a human vibration finite element model for use in spacecraft coupled loads analysis. Journal of Low Frequency Noise, Vibration and Active Control, Special issue on Evaluation and Attenuation of Negative Effects of Whole Body Vibration on Human Body.
Doarn, C., Travis, T., Oxford, M., Currie-Gregg, N., and Nicogossian, A. (2018). The Perennial Challenge of Human Systems Integration. In Williams, R. and Doarn, C. (eds.), Engineering, Life Sciences, and Health/Medicine Synergy in Aerospace Human Systems Integration. Washington, D.C.: NASA.
Currie-Gregg, N.J. & Lawrence, C. (2017). Analysis of Anthropomorphic Test Device (ATD) Response for Proposed Orion Crew Impact Attenuation System (NASA/TM-2017-219657, Vols. 1-6). Hampton, VA: NASA Langley Research Center.
Currie-Gregg N.J., Lawrence C., Somers J. (2017). Occupant Protection Modeling and Injury Prediction for NASA Human Exploration Spacecraft. In D. Cassenti (Ed.), Advances in Intelligent Systems and Computing (Vol. 591, pp. 195-206). Cham, Switzerland: Springer. https://doi.org/10.1007/978-3-319-60591-3_18
Fong, T., Rochlis, J., Currie, N., Mishkin, A., and Akin, D. (2013). Space telerobotics: Unique challenges to human-robot collaboration in space. In D. B. Kaber (Ed.), Reviews of Human Factors and Ergonomics (Vol. 9, pp. 6-56). Santa Monica, CA: HFES. https://doi.org/10.1177/1557234X13510679.