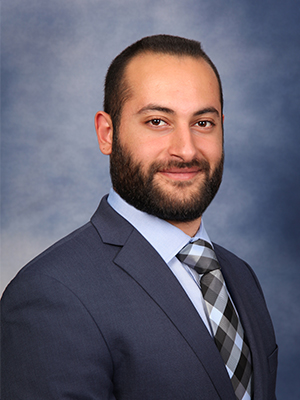 Educational Background
Doctorate of Philosophy, industrial and systems engineering, Virginia Tech - 2018
Master of Science, engineering management, American University of Beirut - 2012
Bachelor of Science, physics, Lebanese University - 2010
Research Interests
Dr. Aprahamian's research interests lie in the application of Operations Research methodologies and statistical tools to problems arising in healthcare systems and public policy decision-making. Recently, his work has focused on the development of combinatorial and discrete optimization techniques to obtain optimal risk-based screening policies and effective algorithms for public health screening. Applications of interest include donated blood screening, population-level screening for sexually-transmitted diseases, and newborn screening for genetic mutations.
Awards & Honors
Pierskalla Best Paper Award, Runner up, 2017
Paul E. Torgersen Graduate Student Research Excellence Award, 2018
Bonder Scholar for Applied Operations Research in Health Services, Finalist, 2017
Selected Publications
H. Aprahamian, D. R. Bish, and E. K. Bish. Optimal risk-based group testing strategies, with equity considerations. Forthcoming in Management Science.
H. Aprahamian, E. K. Bish, and D. R. Bish. Adaptive risk-based array pooling in public health screening. IISE Transactions, 2018.
H. Aprahamian, D. R. Bish, and E. K. Bish. Optimal group testing: Structural properties and robust solutions, with application to public health screening. Under second round of review with INFORMS Journal on Computing.
H. Aprahamian, D. R. Bish, and E. K. Bish. Residual risk and waste in donated blood with pooled nucleic acid testing. Statistics in Medicine, 35(28):5283-5301, 2016.
H. Aprahamian, B. Maddah. Pricing Asian options via compound gamma and orthogonal polynomials. Applied Mathematics and Computation, 264:21-43, 2015.
N. Nguyen, E. K. Bish, and H. Aprahamian. Sequential prevalence estimation with pooling and continuous test outcomes under limited resources. Statistics in Medicine, 37(15):2391-2426, 2018.