Assistant Professor, Industrial & Systems Engineering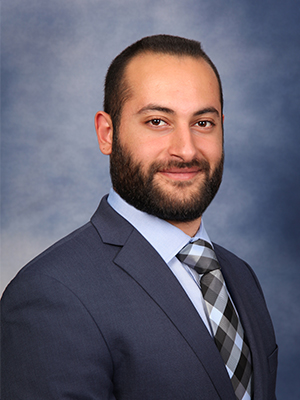 Educational Background
Ph.D., Industrial and Systems Engineering, Virginia Tech – 2018
Research Interests
Dr. Hrayer Aprahamian's research interests lie at the interface of operations research and machine learning. Specifically, his research focuses on combinatorial/discrete optimization and network analysis, in which he works on finding new solution techniques and efficient algorithmic approaches to solve difficult optimization problems. Applications of his work include high-dimensional cluster analysis, risk classification procedures and large-scale screening of heterogeneous populations. He is particularly interested in applications related to health care systems and public policy decision-making.
Awards & Honors
Pritsker Doctoral Dissertation Award, First place, 2019
Young Distinguished Alumni Award, 2019
Pierskalla Best Paper Award, Runner up, 2017
Paul E. Torgersen Graduate Student Research Excellence Award, 2018
Bonder Scholar for Applied Operations Research in Health Services, Finalist, 2017
Selected Publications
H. Aprahamian, D. R. Bish, and E. K. Bish. Optimal risk-based group testing strategies. Management Science, 2019.
H. Aprahamian, E. K. Bish, and D. R. Bish. Adaptive risk-based array pooling in public health screening. ISE Transactions, 50(9), 753-766, 2018.
H. Aprahamian, D. R. Bish, and E. K. Bish. Optimal group testing: Structural properties and robust solutions, with application to public health screening. Under third round of review with INFORMS Journal on Computing.
H. Aprahamian, D. R. Bish, and E. K. Bish. Residual risk and waste in donated blood with pooled nucleic acid testing. Statistics in Medicine, 35(28):5283-5301, 2016.
H. Aprahamian, B. Maddah. Pricing Asian options via compound gamma and orthogonal polynomials. Applied Mathematics and Computation, 264:21-43, 2015.