Associate Professor, Industrial & Systems Engineering
Mike and Sugar Barnes Career Development Fellowship I, Industrial & Systems Engineering
Kincaid Professorship in Undergraduate Teaching Excellence, Texas A&M Engineering
Affiliated Faculty, Materials Science & Engineering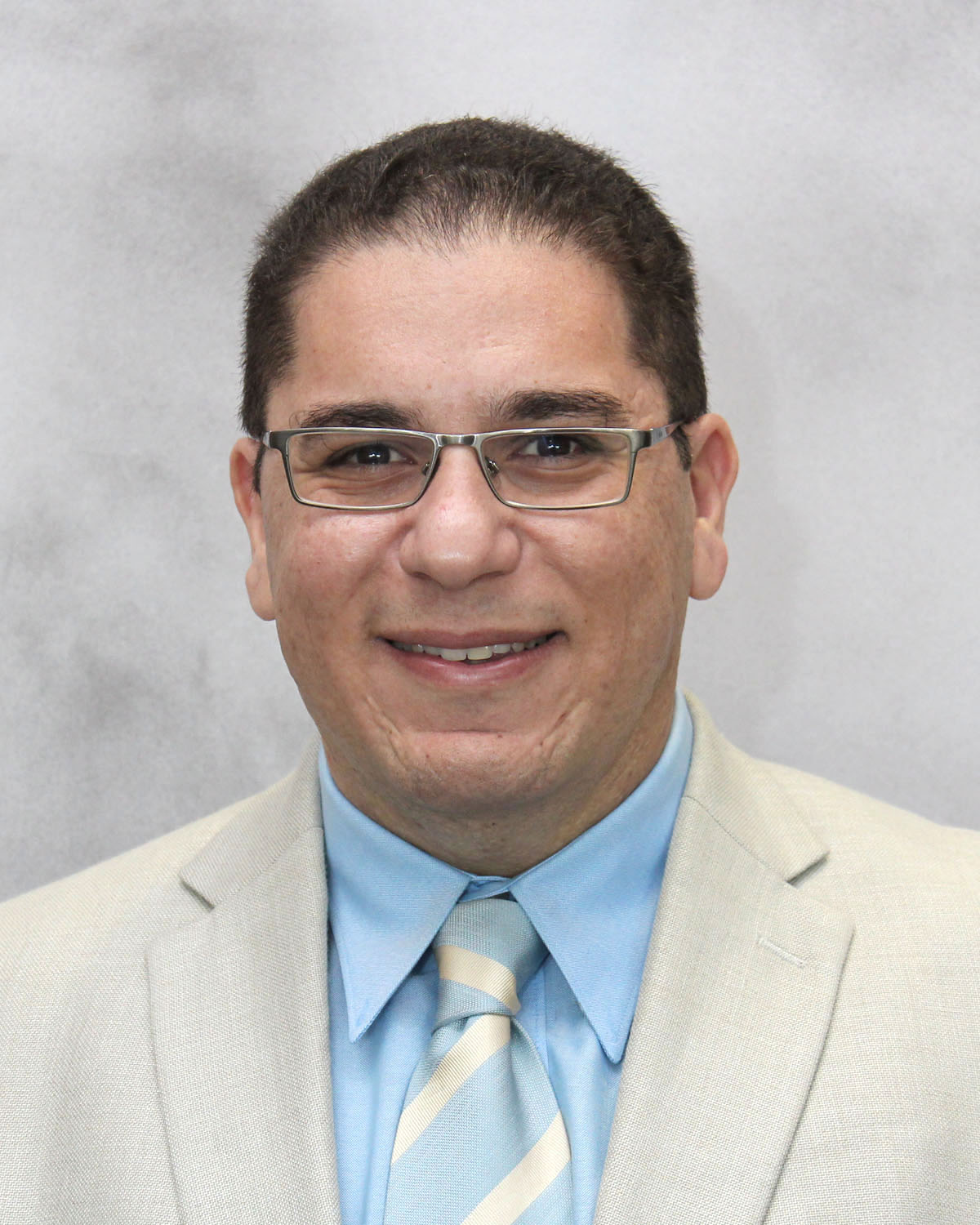 Educational Background
Ph.D., Industrial & Systems Engineering, Georgia Institute of Technology - 2009
M.Sc., Production Engineering, Alexandria University, Egypt - 2004
B.Sc., Production Engineering, Alexandria University, Egypt - 2002
Research Interests
Dr. Elwany's broad research interests are in the modeling, analysis, and control of advanced manufacturing processes and systems, with particular emphasis on metal additive manufacturing. His research has been supported by leading organizations including National Science Foundation, NASA, US Department of Defense, US Department of Energy, Netherlands Institute for Scientific Research, in addition to industrially sponsored projects.

His current research projects are focused on:

Additive manufacturing of metals
Uncertainty quantification and data analytics for advanced manufacturing
Process monitoring and control
Printability assessment of new materials for additive manufacturing
Reliability engineering and maintenance optimization




Experience

Research scientist at the Manufacturing Systems Research laboratory (General Motors R&D)
Faculty member in Eindhoven University of Technology, the Netherlands




Intellectual Property

Arinez, J., Elwany,A., Biller, S., Baird Jr, R., and D'arcy. J., "Method and Apparatus for Managing Heat Energy in a Metal Casting Plant" U.S. Patent 9,272,330

, issued March 1, 2016.

Megahed, A., Tata, S., Mohamed, M., and Elwany, A., "Monitoring system for metric data." U.S. Patent 10,742,534, issued 11 Aug. 2020..
Zhang, B., Asthana, S., Megahed, A., and Elwany, A., "A Method for Predicting Low Frequency Data in IoT Systems," Patent Pending, August, 2019.
Awards & Honors
George L. Smith International Award for Excellence in Promotion of Industrial Engineering Award, Institute of Industrial & Systems Engineering, 2022
National Science Foundation CAREER Award – Advanced Manufacturing Program
American Society of Mechanical Engineers (ASME) Chao & Trigger Young Manufacturing Engineer Award
Society of Manufacturing Engineers, Outstanding Young Manufacturing Engineer
IBM Faculty Award
US National Academy of Science Arab-American Frontiers of Science, Engineering and Medicine – Invited Participant (Invitation only event through expert review)
Institute of Electrical and Electronics Engineers (IEEE) Best Paper Award – Emerging Technologies, ITHERM Conference (Intersociety Conference on Thermal and Thermomechanical Phenomena in Electronic Systems)
American Society of Mechanical Engineers (ASME) Ephrahim Garcia Best Paper Award
Best Track Paper Award (Engineering Management Track), Institute of Industrial and Systems Engineers (IISE), Industrial and Systems Engineering Research Conference (ISERC)
Outstanding Young Investigator Award (VENI) – Netherlands Organization for Scientific Research
General Motors Manufacturing Scholarship
Texas A&M Engineering Experiment Station (TEES) Engineering Genesis Award (Team Award)
Texas A&M College of Engineering Faculty Fellow Award (Eugene Webb Faculty Fellow)
Texas A&M Dean of Engineering Excellence Award – Assistant Professor Level
Texas A&M Montague Center for Teaching Excellence
Texas A&M Engineering Excellence in Teaching Award
Professor of the Year Award – Texas A&M Institute of Industrial and Systems Engineers IISE Student Chapter (Student Voted)
Selected Publications
Seede, R., Shoukr, D., Zhang, B., Whitta, A., Gibbons, S., Flater, P., Elwany, A., Arroyave, R., and Karaman, I., "Optimizing Process Parameters for Ultra-High Strength Martensitic Steel Fabricated using Laser Powder Bed Fusion Additive Manufacturing: Densification, Microstructure, and Mechanical Properties," Acta Materialia, Vol. 186, 199-214, 2020.
Johnson, L., Mahmoudi, M., Zhang, B., Seede, R., Huang, X., Maier, J., Maier, H., Karaman, I., Elwany, A., and Arróyave, R. , "Assessing printability maps in additive manufacturing of metal alloys," Acta Materialia, Vol. 176, 199-210, 2019.
Mahmoudi, M., Ezzat, A., and Elwany, A., "Layer-wise Anomaly Detection in Laser Powder-bed Fusion Metal Additive Manufacturing," American Society of Mechanical Engineers (ASME) Journal of Manufacturing Science and Engineering, Vol. 141, No. 3, 2019.
Tapia, G., Elwany, A., and Sang, H., "Prediction of Porosity in Metal-based Additive Manufacturing using Spatial Gaussian Process Models," Additive Manufacturing, Vol. 12, 282-290, 2016.
Elwany, A., Gebraeel, N.Z., and Maillart, L., "Structured Replacement Policies for Components with Complex Degradation Processes and Dedicated Sensors", Operations Research, Vol. 59, No. 3, pp. 684- 695, 2011.
Elwany, A. and Gebraeel, N. Z., "Sensor-Driven Prognostic Models for Equipment Replacement and Spare Parts Inventory," Institute of Industrial and Systems Engineers (IISE) Transactions, Vol. 40, 629-639, 2008.