Engagement, Recognition, Recruiting
As the demand for computing talent dramatically increases, so does the department's undergraduate enrollment and its number of outstanding graduates. The department's Industrial Affiliates Program (IAP) provides opportunities to engage CSE students, promote your brand and gain recognition for your company. Additional benefits for our IAP members include invitations to speak in the classroom, members-only access to the CSE student résumé bank and company-named scholarships.
The key to successful recruiting is engagement. Engage students face to face through your tabling events, corporate days, tech talks, coffee chats, socials and other events your company hosts. Only IAP members' CSE events are promoted throughout the department, including direct emails, monitor slides and flyers. Members may gain further recognition by having their jobs posted through direct emails and flyers. A dedicated staff member can assist with your planning and strategizing to further enhance and maximize your recruiting investment.
Events*
IAP events are another great way to interact with students: the IAP Recruiting Event and CSE-Only Career Fair, the spring IAP meeting, and the spring banquet. All IAP events are exclusive to IAP members and provide unique opportunities for student interaction.
The fall IAP Recruiting Event provides an opportunity for one-on-one meetings with students. It consists of resume reviews, mock interviews and lunches. In 2019, the CSE-Only Career Fair had over 750 CSE students in attendance. At the spring IAP meeting, members have another opportunity to attend two lunches, one with students and one with faculty. The evening of the first day of the meeting, IAP members sit with their scholarship recipients during the CSE spring banquet which had over 500 attendees in 2019. The banquet concludes with a dance for all to enjoy.
*Due to COVID-19 precautions, some benefits may not be available or may be altered.
Join IAP today
To learn more about IAP's opportunities, visit the links below. For more information or to become a member, please contact the IAP coordinator at taffie@cse.tamu.edu.
Below is a list of our current IAP members.
Industry Capstone Program 
This is a separate program and is not included in IAP membership. 
Consider sponsoring a capstone project to assess and recruit student talent. Your company representative would mentor one or more teams of creative seniors to develop innovative solutions for approved projects in areas such as data science, artificial intelligence, machine learning, cybersecurity, e-commerce, human-computer interaction and more.
Sponsorship is a great branding opportunity to inform students about the types of projects and technologies used at your company. For more information, including the discounted rate we offer IAP members, visit the Industry Capstone Program webpage or contact Pauline Wade. 
If IAP is not a fit
Non-IAP CSE jobs may be posted on the CSE student job listserv. We encourage all companies to post their jobs on the Texas A&M University Career Center's website.
Afterhours rooms may be reserved (afterhours during career fair weeks are reserved for IAP members). All CSE events may be listed on the CSE Events of the Week. Additionally, CSE student organizations may be contacted to host a talk or event.
Contact
If you would like more information about this program, post a job or schedule an Information Session or Tech Talk, please contact the IAP Coordinator, Taffie Behringer, at 979-845-5275.
Gold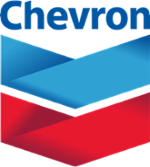 Chevron develops and deploys technology solutions that drive business growth and support our global operations. We differentiate ourselves through the application of technology, taking an approach that includes in-house technical expertise, proprietary solutions and strategic partnerships within the company.
As an Intern you will have the opportunity to design, build, implement and support solutions to enable our core business needs. As you help move us forward in these areas, you'll be supported by a value-driven culture that makes a priority of employee safety, operational excellence, cultural diversity, skills development, ethical standards, social responsibility and environmental protection — and fostering the growth of every individual employee.
---

At ConocoPhillips, Information Technology professionals are true partners who drive business results. You might work with fast-paced commercial oil and gas trading systems, state-of-the-art imaging technologies, seismic data collection tools, or global business systems that impact our bottom line.
Innovation is one of ConocoPhillips' SPIRIT values. So you can be sure, that regardless of your role, you will be part of a forward-thinking organization that is integrating and investing in talent and technology, in every corner of the world.
Our intern and new hire program combine training and development with job rotations to get your career started in the right direction.
---
 While our goal is to produce and deliver energy to the world, at our core, we're a technology company. In fact, our technologies and processes are how we continuously find new ways to safely, efficiently and responsibly bring affordable energy to the world . 
Internships are usually project focused and last the duration of the summer, and you'll interact with employees at varying levels throughout the organization. With a robust and diverse intern cohort we build in significant networking, team building, and social events throughout. Projects are selected from existing work, meaning your deliverables will add value to the organization while giving you the opportunity to demonstrate your leadership, technical and teamwork skills. Our assignments are challenging, but we provide a variety of technical and collaborative resources designed to help you make the most out of your time with us.
---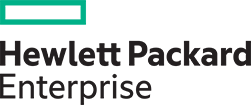 Hewlett Packard Enterprise is an industry leading Technology Company that enables customers to go further, faster. With the industry's most comprehensive portfolio, spanning the cloud to the data center to workplace applications, our technology and services help customers around the world make IT more efficient, more productive and more secure.
---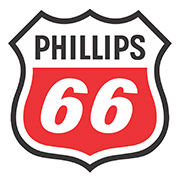 Phillips 66 is a diversified energy manufacturing and logistics company. With a portfolio of Midstream, Chemicals, Refining, and Marketing and Specialties businesses, the company processes, transports, stores and markets fuels and products globally. Phillips 66 Partners, the company's master limited partnership, is an integral asset in the portfolio. Headquartered in Houston, the company has 14,500 employees committed to safety and operating excellence. Phillips 66 had $52 billion in assets as of March 31, 2018. For more information, visit www.phillips66.com  or follow us on Twitter @Phillips66Co and @P66oncampus.
Majors: Bachelor's degree in Management Information Systems, Computer Science, Computer Engineering, Computer Information Systems, Information Technology, or Electrical Engineering.
---

As the world's leader in digital payments technology, Visa's mission is to connect the world through the most creative, reliable and secure payment network - enabling individuals, businesses, and economies to thrive. Our advanced global processing network, VisaNet, provides secure and reliable payments around the world, and is capable of handling more than 65,000 transaction messages a second. The company's dedication to innovation drives the rapid growth of connected commerce on any device, and fuels the dream of a cashless future for everyone, everywhere. As the world moves from analog to digital, Visa is applying our brand, products, people, network and scale to reshape the future of commerce.
You're an Individual. We're the team for you. Together, let's transform the way the world pays.