As state funds become a smaller portion of our budget, the Department of Computer Science and Engineering has become more dependent on the generosity of people who would willingly donate funds to ensure that our students, faculty, and staff have the resources that they need in order to produce the best graduates and research possible. Particular needs of the department include undergraduate scholarships, graduate fellowships, and endowed professorships and chairs for faculty.
Contact our Development Team
Assistant Director of Development, Electrical & Computer Engineering and Computer Science & Engineering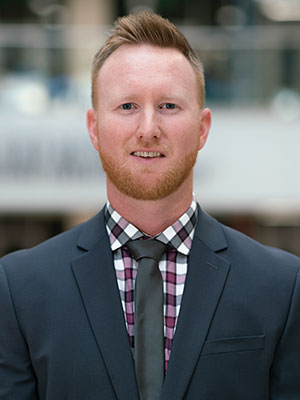 The Computer Science and Engineering Excellence Fund
This fund is dedicated to the development of the department and to ensuring excellence in its academic programs. Distributions from this fund provide for critical departmental activities not supported by state funding allocations. Project funding targets innovative educational program development and high impact learning initiative. Gifts to this fund can be endowed.
---
Computer Science Non-Endowed Scholarship Fund
The Computer Science Non-Endowed Scholarship Fund is a dedicated fund for those who would like the opportunity to aid students with a onetime scholarship gift. These onetime gifts will help to elevate some of the financial stresses our students face for one academic year.
---