The American Concrete Institute at Texas A&M provides a means of advancing engineering and technical education, scientific investigation and research, and development of standards for design and construction incorporating concrete and related materials. The organization also serves as an effective networking platform for student members to interact with and learn from professionals in the industry. ACI at Texas A&M is one of 93 student chapters committed to pursuing the best means of development and distribution of consensus-based standards, technical resources, educational & training programs, certification programs, and expertise for individuals and organizations involved in concrete, construction, and materials.
---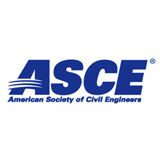 The J. T. L. McNew Chapter of the American Society of Civil Engineers at Texas A&M is a professional organization within the Zachry Department of Civil and Environmental Engineering that encourages networking among students and professionals through bi-monthly general meetings as well as outreach and social events. At the general meetings various civil engineering firms give presentations on various topics like their own projects, how to prepare resumes, or how to prepare for interviews, offering their knowledge and experience on the varied disciplines of civil engineering. Members are encouraged to stay involved both as a student and later as a professional. ASCE continues educating its members after graduation, providing credits toward professional licensure as well as other resources for professional life.
---
ASCE Concrete Canoe
The Texas A&M Concrete Canoe Team designs and constructs a canoe throughout the school year that is raced against other schools at the Texas-Mexico American Society of Civil Engineers regional student symposium. Concrete canoe is an ASCE-sponsored design competition that is judged on the final product, the oral presentation, the design papers, and the canoe race. If you are interested in technical, construction, creative, or leadership role, we welcome you to join our team.
---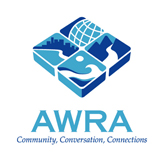 The mission of the American Water Resources Association (AWRA) is to advance multidisciplinary water resources management and research. The Texas A&M chapter supports the national AWRA vision to be recognized as the pre-eminent multidisciplinary association for information exchange, professional development and education about water resources and related issues. The objectives of AWRA are to advance water resources research, planning, development, management, and education, to establish a common meeting ground for all persons concerned with water resources, and the collection, organization, and dissemination of ideas and information in the field of water resources. On the local-level, the Texas A&M chapter commits itself to extending these ideals to benefit the Texas A&M community and the state of Texas.
---
Association of Civil Engineering Doctoral Students (ACEDocS)
ACEDocS seeks to enrich the quality of academic and social life for doctoral students in Zachry Department of Civil and Environmental Engineering; to form a good network of doctoral students that can be connected to former successful students for the benefits of their future career, making contribution to retaining and promoting the reputation of the department and the university.
---
The Association of Environmental Engineering Student is a group of Texas A&M students interested in making a positive impact in the field of environmental engineering. AEES invites industry professionals and provide their members with an opportunity to learn from and exchange ideas with successful environmental engineers. Members participate in field trips, student programs, and community projects among many other things. At meetings held nearly every week, speakers from Freese and Nichols, Garver, Carollo Engineers, CH2M, Pump solutions, and more have come to offer their advice and insight to AEES members. AEES strives to enhance its members' understanding of practical applications in environmental engineering as it relates to their classes and research, as well as to help transition them into the working environment following graduation.
---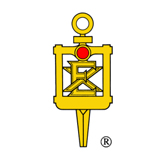 Chi Epsilon is the national civil engineering honor society in America, founded to recognize and honor civil engineering students and professionals who have exemplified the principles of scholarship, character, practicality, and sociability. Chi Epsilon serves not only to applaud these characteristics, deemed to be fundamental to the successful pursuit of an engineering career, but also to aid in the development of them. Students ranking in the top third of their junior or senior class are selected to be members. Chi Epsilon is dedicated to the purpose of maintaining and promoting the status of civil engineering as an ideal profession. 
---
The Civil and Environmental Engineering Graduate Student Association is a departmental organization aimed to communicate within the department, to build relationships between students and administrators, faculty and staff, to suggest ways to improve graduate students' research and learning environment, to represent the interest of graduate students and to raise awareness of career paths after graduation.
---
The Civil Materials Student Organization exists to enhance their members' learning experience with seminars and field visits in the area of infrastructure materials. CMSO promotes interdisciplinary networking to make connections for future collaboration, bringing together students and alumni. CMSO hosts game nights for members, a yearly BBQ, technical field visits, technical seminars, and more each semester. All of their technical activities are planned in collaboration with their faculty and research staff. All CMSO activities serve the purpose of enriching their members' academic experience at Texas A&M. In the future, CMSO plans to continue strengthening their network among current students and alumni with the goal of hosting seminar series with current and former students as the speakers. All students with interest in infrastructure materials are encouraged to join CMSO, including students in civil and environmental engineering or other departments.
---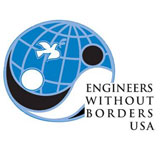 The Texas A&M chapter of Engineers Without Borders is a student-run, non-profit organization that aims to empower the communities all over the world by providing solutions to their problems and education that will allow them to maintain the solutions independently. EWB provides sustainable and innovative solutions all over the world to help meet the most basic needs of underdeveloped communities. Some examples of solutions EWB has provided include installing solar panels to provide electricity where there previously was none, implementing water purification systems to clean contaminated water, and building or repairing infrastructure to provide better opportunities for education, healthcare, and overall quality of life. EWB offers its members opportunities to manage international engineering projects, develop relationships across cultures, create engineering designs, lead the implementations of those designs, and initiate the supporting functions of the projects. EWB accepts new members year round, and anyone interested is encouraged to join.  
---
Freshmen Aspiring to be Civil Engineers (FACE)
FACE is our freshman-specific group that helps answer any questions about the civil engineering profession/application process, and helps freshman get involved before applying to be officially admitted into the civil & environmental engineering department.
---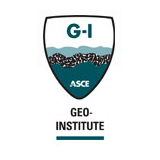 The Texas A&M chapter of the Geo Institute (GI) promotes the profession of civil engineering, specifically geotechnical engineering. TAMU GI schedules and hosts meetings with speakers from academia and industry covering a variety of topics concerning the profession of geotechnical engineering. In addition to these presentations and meetings, TAMU GI also helps its students to travel to and attend lectures, conferences, and well known events nationwide. These events and opportunities provide members a unique opportunity to learn from and network with professionals in their field, aiding in the development of members as valuable assets to the profession of geotechnical engineering.  
---
G-I GeoWall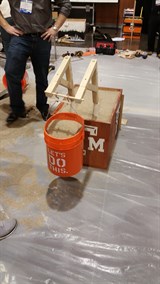 GeoWall is a student design competition that simulates design challenges geotechnical engineers face in their industry. Each year, teams are given a unique task to successfully design and construct a scale mechanically stabilized earth retaining wall (MSE Wall). Throughout the project, team members must use principles of Geotechnical Engineering to classify material properties and optimize the design of the wall. Written proposals detailing the teams' engineering analysis and wall design are submitted, and the best teams are invited to construct their wall at the national competition held at the annual Geo-Institute conference. Teams' final scores are calculated based on their technical report and performance during construction at the competition.
---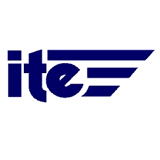 The Institute of Transportation Engineers at Texas A&M exists to promote the advancement of transportation engineering. ITE fosters the closer association of students with the transportation profession, promotes the development of professional spirit, and identifies and addresses common transportation interests among the student members. ITE offers its members technical meetings, professional development seminars, technical projects, community service projects, social events, and chapter membership services. The primary goal of all of ITE's activities is to prepare the student members to be viable assets for the professional transportation community. The Texas A&M chapter is a student chapter in the Texas Section of the Institute of Transportation Engineers. 
---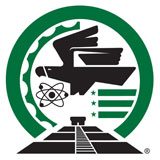 Latinos in Science and Engineering promotes the professional and personal development of minorities pursuing degrees in engineering and science. Their purpose is to encourage the involvement of minorities in higher education, as well as provide academic assistance and growth opportunities in the STEM industry. This is accomplished by providing scholarships and mentoring, networking and professional contacts, and fostering leadership skills to achieve this purpose. In addition, MAES creates a cooperative cultural atmosphere to enhance self-awareness, individual attention, and unity while expanding the participation and interaction of its members. The application of these personal and professional skills combines to prepare MAES members for success.
---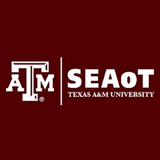 The Texas A&M University student chapter of the Structural Engineers Association of Texas is committed to bringing together students, professionals, and faculty for the common benefit of each. The chapter facilitates the dissemination of knowledge from experts to the student body and provides a forum for professionals to interact with students and faculty. Students involved in SEAoT enjoy frequent interaction with structural engineering professionals and faculty, monthly meetings including seminars from experts in the academic and professional fields about their research and experience, networking at monthly meetings with the Houston/Gulf Coast SEAoT chapter, an opportunity to present research at an annual symposium, and attendance at the structural engineering student and faculty picnic. Any civil and environmental engineering students interested in structural engineering, both undergraduate and graduate, are encouraged to join SEAoT.