The Bachelor of Science program in Computer Science is accredited by the Computing Accreditation Commission (CAC) of ABET, https://www.abet.org.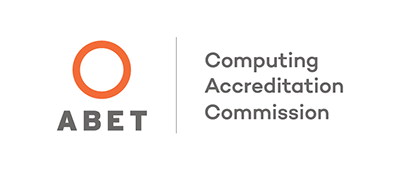 Vision Statement
To sustain the computer science program as a viable, valuable and self-determining entity within The Texas A&M University System and to meet the needs of the students and the industries served.
Mission Statement
The mission of the computer science program is to prepare intellectual, professional and ethical graduates, capable of meeting challenges in the field of computer science.
Program Educational Objectives
The computer science program has adopted the following set of educational objectives. These objectives describe the general professional accomplishments that we aim for our graduates to achieve within a few years of graduation.
Graduates who choose to enter the workforce will become productive and valuable professionals in their fields.
Graduates who choose to pursue advanced degrees will gain admission to graduate programs and will become successful graduate students.
Graduates will understand the importance of life-long learning to adapt to new technologies, tools and methodologies with the ability to respond to a changing world.
Student Outcomes
The computer science program has adopted the following set of program outcomes. These outcomes describe specific abilities and characteristics that we want our graduates to have at the time of graduation.
Analyze a complex computing problem and to apply principles of computing and other relevant disciplines to identify solutions.
Design, implement and evaluate a computing-based solution to meet a given set of computing requirements in the context of the program's discipline.
Communicate effectively in a variety of professional contexts.
Recognize professional responsibilities and make informed judgements in computing practice based on legal and ethical principles.
Function effectively as a member or leader of a team engaged in activities appropriate to the program's discipline.
Apply computer science theory and software development fundamentals to produce computing-based solutions.
Undergraduate Program Enrollment and Graduation Data
| Academic Year | Fall Semester Undergraduate Enrollment | Academic Year Bachelor's Degrees Awarded |
| --- | --- | --- |
| 2021-22 | 1,165 | N/A |
| 2020-21 | 1,071 | 277 |
| 2019-20 | 905 | 249 |
| 2018-19 | 784 | 227 |
| 2017-18 | 735 | 196 |
---
Data Source:
Texas A&M University Data and Research Services