Associate Professor, Biomedical Engineering and Materials Science & Engineering
Director, Graduate Programs, Biomedical Engineering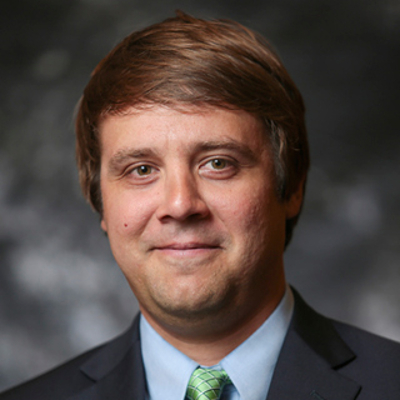 Educational Background
Ph.D., Materials Science and Engineering, The University of Texas at Dallas – 2013
Research Interests
Research areas: Biomaterials, micro/nanotechnology, medical devices, bioengineering

Dr. Taylor Ware's research interests focus on the design of structured and stimuli-responsive biomaterials and the use of these materials in medical devices. The lab has core competencies in polymer formulation, thermomechanical testing, microfabrication and directed self-assembly. 

Current projects aim to use liquid crystal elastomers as artificial muscles and as substrates for implantable electronic devices, template hydrogels using directed self-assembly, and design engineered living materials that change their properties in response to specific biomolecular cues.
Awards & Honors
NSF CAREER award (2018)
Air Force Young Investigator Award (2017)
National Science Foundation Graduate Research Fellowship (2011)