Associate Professor, Computer Science & Engineering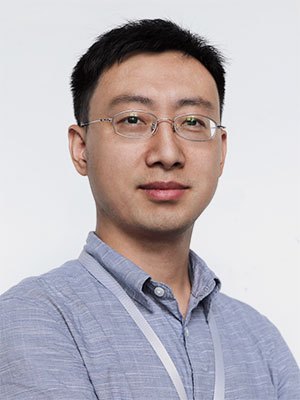 Educational Background
Ph.D., Computer Science, Michigan State University, 2012
B.Eng., Automation, University of Science and Technology of China, 2007
Research Interests
Optimization

Machine learning

Artificial intelliegence
Awards & Honors
National Science Foundation Faculty Early Career Development (CAREER) Award, 2019
UIowa Dean's Excellence in Research Scholar, 2019
Excellence in Teaching, Berlin-Blank Center, UIowa, 2015
COLT Best Student Paper Award, 2012
Selected Publications
Finite-Sum Coupled Compositional Stochastic Optimization: Theory and Applications. Bokun Wang*, Tianbao Yang. In ICML.
Provable Stochastic Optimization for Global Contrastive Learning: Small Batch Does Not Harm Performance. Zhuoning Yuan, Yuexin Wu, Zihao Qiu, Xianzhi Du, Lijun Zhang, Denny Zhou, Tianbao Yang. In ICML 2022.
Stochastic Optimization of Area Under Precision-Recall Curve for Deep Learning with Provable Convergence. Qi Qi, Youzhi Luo*, Zhao Xu*, Shuiwang Ji, Tianbao Yang. In NeurIPS 2021.
Trading Computation for Communication: Distributed Stochastic Dual Coordinate Ascent [supplement] Tianbao Yang. In NIPS, 2013.
First-order Convergence Theory for Weakly-Convex-Weakly-Concave Min-max Problems. Mingrui Liu, Hassan Rafique, Qihang Lin, Tianbao Yang. In JMLR.