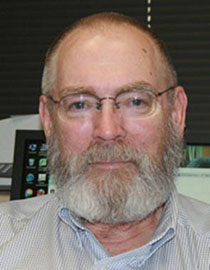 Educational Background
Ph.D., Computer Science & Electrical Engineering, Southern Methodist University, 1971
Research Interests
Software Engineering
Computer-Human Interaction
Awards & Honors
SMU Distinguished Alumnus Award, 2007
Outstanding Faculty Advisor to CORPS of Cadets, Texas A&M University, 1997-1998
ACM/IEEE Outstanding Service Award, 1986
Selected Publications
Yen, J., S.H. Teh, and W. M. Lively, "Principled Modeling and Automatic Classification for Enhancing the Reusability of Problem Solving Methods of Expert Systems," International Journal of Applied Intelligence, 1997.
Mitta, Deborah, Catherine Delk, W.M. Lively, "Selecting System Functionality's for Interface Evaluation," Human Factors, vol. 37, no. 4, pp. 817 - 834, Dec., 1995.
Lively, W. M. and M. Lease, "Undergraduate Software Engineering Lab Experiences," International Journal of Engineering Education, vol. 11, no. 4 & 5, pp. 277 - 283, 1995.
Childs, S. B., D. Dunn and W.M. Lively, "Teaching CS/1 Courses in a Literate Manner," TEX Users Group Conference, St. Petersburg, FL, July, 1995.