Professor, Computer Science & Engineering
Associate Department Head, Computer Science & Engineering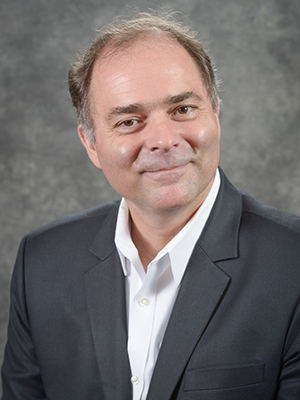 Educational Background
Ph.D. in Computer Science, University of Illinois at Urbana-Champaign, 1994
Diploma in Informatics, Swiss Federal Institute of Technology (ETH), Zurich, Switzerland
Research Interests
Distributed real-time systems
Scheduling algorithms
Communication protocols
Anonymity and privacy, computer-supported security education
Awards & Honors
Chevron Faculty Fellowship Award, 2008-2009
Best Paper Award, 2006 EuroMicro Conference on Real-Time Systems
Tenneco Meritorious Teaching Award, 2005
BP Amoco Faculty Award for Teaching Excellence, 2002
Best Student Paper, 1998 National Aerospace and Electronics Conference
Selected Publications
Cifuentes, L., Mercer, R., Alvarez, O., and Bettati, R., "An Architecture for Case-based Learning," TechTrends, Springer Verlag, Vol. 55, No. 6, pp. 44-50, Nov.-Dec. 2010.
W. Yu, Nan Zhang, Xinwen Fu, R. Bettati, and W. Zhao, "Localization Attacks to Internet Threat Monitors: Modeling and Countermeasures," IEEE Transactions on Computers, Vol. 59, No. 12, pp. 1655 - 1668, December 2010.
S. Wang, Y. Ahn, and R. Bettati, "Schedulability Analysis in Hard Real-Time Systems Under Thermal Constraints," Real-Time Systems, Vol. 46, No. 2, pp. 160 -- 188, 2010.
S. Wang, D. Xuan, R. Bettati, and W. Zhao, "Toward Statistical QoS Guarantees in a Differentiated Services Network," Telecommunication Systems, Springer, Vol. 43, No. 3-4, pp. 253 - 263, April 2010.
Y. Zhu, X. Fu, B. Graham, R. Bettati, and Wei Zhao, "Correlation-Based Traffic Analysis Attacks on Anonymity Networks," IEEE Transactions on Parallel and Distributed Systems, Vol. 21, No. 7, pp 954 -- 967, July 2010.
Ye Zhu and R. Bettati, "Compromise Anonymous Communication Systems Using Blind Source Separation," ACM Transactions on Information and System Security (TISSEC), Vol. 13, No. 1, Article 8, pp. 8:1, Publication Date: October 2009. - 8.31.
R. Bettati, "Modern Traffic Analysis and Its Capabilities," The NEXUS, Directorate of the Combined Arms Center (CAC) at Fort Leavenworth, Kansas, March 2009 Edition. (Invited paper to electronic journal)
Ye Zhu and R. Bettati, "Information Leakage as a Model for Quality of Anonymity Networks," IEEE Trans. Parallel Distrib. Systems, Vol. 20(4), pp. 540-552, April 2009.
S. Cho and R. Bettati, "Use of Competition Detection in TCP in Simple Topology Networks," Computer Networks: The International Journal of Computer and Telecommunications Networking, Elsevier North-Holland, Inc., Vol. 53(11), pp. 1903-1925, July 2009.