Professor, Computer Science & Engineering
Presidential Impact Fellow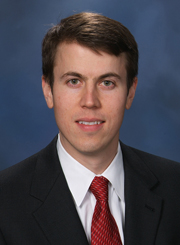 Educational Background
Ph.D., Computer Science, Georgia Institute of Technology, 2007
M.S., Computer Science, Stanford University, 2001
M.S., Engineering-Economic Systems & Operations Research, Stanford University, 2000
B.A., Economics magna cum laude, Duke University, 1996
Research Interests
Web-scale information management
Distributed data-intensive systems
Information retrieval
Databases
Social Computing
Awards & Honors
National Science Foundation CAREER Award, 2012
Air Force Office of Scientific Research (AFOSR) Young Investigator Award, 2012
Montague-CTE (Center for Teaching Excellence) Scholar for excellence in undergraduate teaching, 2011-2012
Defense Advanced Research Projects Agency Young Faculty Award (DARPA YFA), 2010
Google Research Award, 2009
Department of Computer Science and Engineering Graduate Faculty Teaching Award, 2009
Selected Publications
A. Fayazi, K. Lee, J. Caverlee, and A. Squicciarini, "Uncovering Crowdsourced Manipulation of Online Reviews," SIGIR 2015.
H. Lu and J. Caverlee, "Exploiting Geo-Spatial Preference for Personalized Expert Recommendation," RecSys 2015.
Z. Cheng, J. Caverlee, H. Barthwal, and V. Bachani, "Who is the Barbecue King of Texas?: A Geo-Spatial Approach to Finding Local Experts," SIGIR 2014.
K. Kamath, J. Caverlee, K. Lee, and Z. Cheng, "Spatio-Temporal Dynamics of Online Memes: A Study of Geo-Tagged Tweets," WWW 2013.