Professor, Biomedical Engineering
University Professor, Texas A&M University
Affiliated Faculty, Physics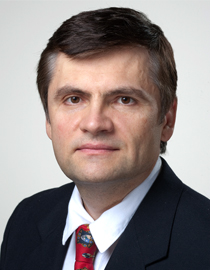 Educational Background
Ph.D., Physics/ Quantum Electronics, Moscow State University – 1990
Research Interests
Research areas: Biomedical imaging and optics, cell and molecular biomechanics, cancer treatment and diagnostics, infectious diseases

Dr. Vladislav V. Yakovlev is a Fellow of the Optical Society of America, the American Institute of Medical and Biological Engineering and the International Society for Optics and Photonics.

His research focuses on the development of new instrumentation for biomedical diagnostics and imaging. Yakovlev's primary research interests include biomechanics on a microscale level; nanoscopic optical imaging of molecular and cellular structures; protein spectroscopy and structural dynamics; bioanalytical applications of optical technology and spectroscopy; and deep-tissue imaging and sensing.