Professor, Biomedical Engineering
Department Head, Biomedical Engineering
James J. Cain Professor II
Affiliated Faculty, Materials Science & Engineering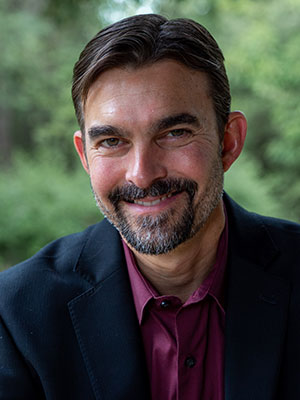 Educational Background
Ph.D., Biomedical Engineering, Texas A&M University – 1999
Research Interests
Research areas: Biosensors, biomaterials, biomedical optics, micro/nanotechnology, point-of-care technology

Dr. Mike McShane's laboratory focuses on the modeling, design, fabrication and testing of small-scale analytical devices, particularly photoluminescent biosensors.

McShane's research and educational activities cover many areas of biomedical engineering, including biomaterials, molecular biology, biomedical optics, biotransport, bioinstrumentation, signal processing and medical device design.

McShane's laboratory produces and tests sensor systems using microscale and nanoscale fabrication approaches of self-assembly and photolithography as well as develops strategies for deploying these in vitro and in vivo. Examples of current technologies include hybrid polymer-protein-dye materials shaped into nanoparticles, microparticles, microcapsules and microstructured systems for "smart" sensing implants.
Awards & Honors
President, IEEE Sensors Council, 2016-2017
Fellow, American Institute of Medical and Biological Engineers
Senior Member, IEEE
Senior Member, SPIE
TEES Faculty Fellow, Texas A&M, 2014-15
E.D. Brockett Professorship, TAMU, 2010-2011
George Armistead '23 Faculty Fellow, TAMU, 2008
George Armistead '23 Faculty Fellow, TAMU, 2007
W.W. Chew Professor of Engineering, LA Tech, 2004-2006
Outstanding Young Scientist, Houston Society for Engineering in Medicine and Biology, 2/2004
Researcher of the Year, Sigma Xi National Society, LA Tech Chapter, 5/2002
Distinguished Graduate Award, Texas A&M Assoc. of Form. Stud., 4/2000