Adjunct Faculty, Biomedical Engineering
Science Program Lead for Imaging, Chan Zuckerberg Initiative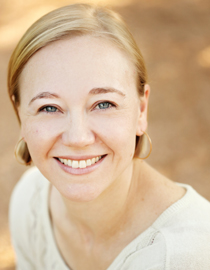 Educational Background
Ph.D., Biomedical Engineering, The University of Texas at Austin – 2006
Research Interests
Research areas: Biomedical imaging, biomedical optics, biosensors, medical devices

Dr. Kristen Maitland's research focuses on the development of optical instrumentation for improved detection and diagnosis of disease, primarily cancer and bacterial infection.

To improve detection of early cancer, Maitland's lab has developed a multi-scale multi-modal optical imaging system currently being evaluated in a clinical trial. Fluorescence lifetime imaging is used for macroscopic guidance, followed by reflectance confocal microscopic detection of cellular changes associated with precancer development. Technical advances focus on miniaturization of the device and increased scanning speed using a tunable focus lens or spectral encoding of depth.

Maitland is developing optical sensing and imaging technologies to enable rapid diagnosis of bacterial infection, specifically tuberculosis. Optical fibers are used to excite fluorescence of novel near-infrared optical reporters inside the lung to detect and measure levels of bacterial infection. Fluorescence signal can either be detected from outside the body in small animals or through an optical fiber or fiber microendoscope.
Awards & Honors
NSF CAREER Award, 2013
TEES Select Young Faculty Award, 2013
Tenneco Meritorious Teaching Award, 2014
Texas A&M Association of Former Students Distinguished Achievement Award in Teaching, 2014
SPIE Senior Member
IEEE Senior Member