Professor of Practice, Biomedical Engineering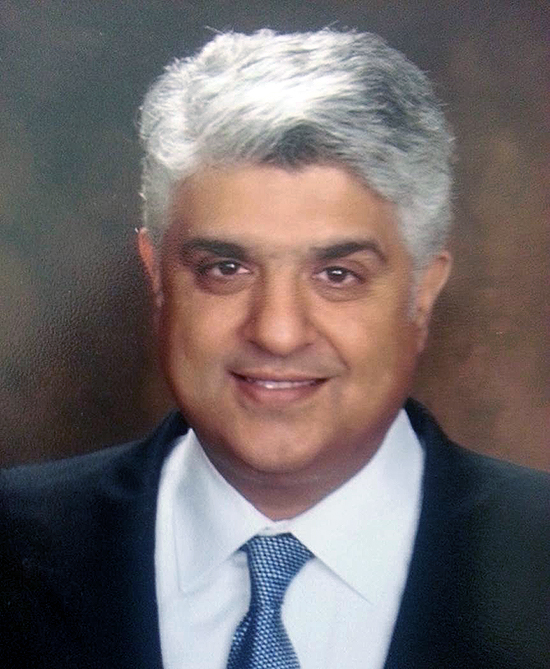 Educational Background
Ph.D., Biomedical Engineering, University of Cincinnati
M.S., Engineering Mechanics, University of Alabama
B.E., Civil Engineering, Bangalore University, India
Research Interests
Dr. Balakrishna Haridas is currently a part-time professor of practice since September 2019 when he left the department to join Johnson & Johnson's Ethicon Endosurgery business as its senior director of R&D Front End Innovation. During his time at Texas A&M, he was a professor of practice and director of the BioInnovation Masters program in the Department of Biomedical Engineering, director of the Innovation Ecosystem for the NSF PATHS-UP Engineering Research Center and executive director of the TEES Division of Commercialization & Entrepreneurship.

Haridas is a serial product development entrepreneur and academician with over 27 years of experience in development of products for minimally invasive laparoscopic and endovascular surgery, wound healing and soft tissue repair and regeneration. Prior to joining Texas A&M, Haridas was director of the Medical Device Innovation & Entrepreneurship Program, the Master of Engineering program and associate professor of biomedical engineering at the University of Cincinnati. Haridas' career prior to these appointments includes the following: president and founder of Device & Implant Innovations LLC; chief technology officer of Biomerix Corporation; founder and director of the NSF/IUCRC Minimally Invasive Medical Technologies Center (MIMTeC); and principal/partner and director at Stress Engineering Services Inc.

During his career, Haridas has raised and directed ~$100 million in funding for product R&D and commercialization from industry, government (NSF/NIH) and venture capital sources. He is a member of multiple societies, has served as editor and reviewer for many journals and won several academic awards at the University of Cincinnati. He also is a juror for the prestigious Medical Design Excellence Awards, holds several patents, has published a number of peer-reviewed articles and given dozens of conference and keynote presentations. For his work in this field he was recently recognized as a Fellow of the American Institute of Medical & Biological Engineering (2019) and inducted as a Senior Member of the National Academy of Inventors (2019).
Awards & Honors
Fellow, American Institute of Medical & Biological Engineering Class of 2019
Senior Member, National Academy of Inventors (2019)