Professor of Practice, Biomedical Engineering
Cain Faculty Fellow
Director, Research - Translational & Industrial Research, Biomedical Engineering
Deputy Executive Director, Principal Investigator and Co-Founder, FDA Southwest Pediatric Devices Innovation Consortium
Affiliated Faculty, Professor, Mechanical Engineering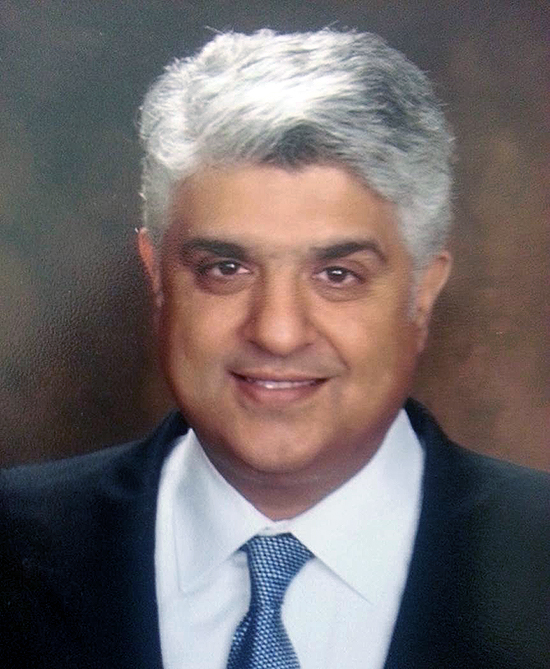 Educational Background
• Executive Certificate, Biodesign/Managing Innovation, Stanford University,
Ph.D., Biomedical Engineering, University of Cincinnati – 2001
M.S., Engineering Mechanics, University of Alabama
B.E., Civil Engineering, Bangalore University, India
Research Interests
Areas of interest: Minimally invasive surgery, endovascular devices, tissue repair, biodesign, clinical & regulatory strategy

Dr. Haridas is a medical device researcher, innovator, and entrepreneur with 30+ years of industrial and academic experience in research, development, and commercialization of FDA Class II and III medical devices for minimally invasive surgical/endovascular interventions, soft tissue repair biomaterials & implants, drug delivery systems, and AI/ML platforms for medical devices. He has led multiple med-tech ventures and led/participated in driving 18 products through 510k/PMA FDA-CE regulatory clearances & approvals and subsequent licensing/manufacturing distribution deals. Haridas also has significant experience envisioning research strategies, creating, and raising industry and government funding and directing public-private translational research consortia (highlights below).

His current research interests and projects are in the following areas

Pediatric & Fetal Surgery

Bioresorbable polymeric fixation device for prevention chorio-amniotic membrane detachment
Fetal cardiac surgery devices and implants for treatment of congenital defects
AI/ML platforms for Type 1 diabetes and Pediatric Cardiology/Intensive Care

Minimally invasive surgery technologies

Percutaneous fetal surgery systems
Mechanobiology of tissue damage during intraoperative surgical manipulation
Energy-tissue effects and interactions

Advanced Biomaterials/Implantable Devices

Biostable and bioresorbable polymeric and metallic devices for soft tissue repair
In vitro and in vivo degradation mechanisms in magnesium alloys

At Texas A&M, Dr. Haridas has served in multiple leadership roles over the years, including Executive Director for the Division of Commercialization & Entrepreneurship for A&M Engineering, & former Director of the BioInnovation Master's Program. Prior to joining Texas A&M, Dr. Haridas was Senior Director of R&D/Innovation for Johnson & Johnson, director of the Medical Device Innovation & Entrepreneurship Program, the Master of Engineering program, and associate professor of biomedical engineering at the University of Cincinnati. Dr. Haridas' career prior and/concurrent to these appointments includes the following: Senior vice-president of Engineering for Shape Memory Medical (spin out of Texas A&M); president and founder of Device & Implant Innovations LLC; chief technology officer of Biomerix Corporation (acquired by DSM Biomedical); founder and director of the NSF/IUCRC Minimally Invasive Medical Technologies Center (MIMTeC); and principal/partner and director at Stress Engineering Services Inc.

During his career, Dr. Haridas has raised and directed over $100 million in funding for product R&D and commercialization from industry, government (NSF/NIH) and venture capital sources. For his work in biomedical engineering & medical devices he was recently recognized as a Fellow of the American Institute of Medical & Biological Engineering (2019) and inducted as a Senior Member of the National Academy of Inventors (2019).
Awards & Honors
Cain Faculty Fellow, Biomedical Engineering, Texas A&M University, 2021-2023
Fellow, American Institute of Medical & Biological Engineering (AIMBE, 2019)
Senior Member, National Academy of Inventors (NAI, 2019).
Co-Chair, Texas A&M New Ventures Competition (https://texasnvc.org/), 2015-2019
R&D 100 Award, IMPEDE™ Peripheral Embolization Device, 2019
Chair, Medical Technologies for Pediatric Interventions, Design of Medical Devices Conference, 2018
Golden EGG (Engineering Grant Genesis) Award for $40M NSF Engineering Research Center PATHS UP, Texas A&M Engineering Experiment Station, 2017.
Master Educator Award, University of Cincinnati 2014
Professor of the Semester, University of Cincinnati, 2015
Professor of the Year (Nominee), University of Cincinnati, 2015
National Juror, Medical Design Excellence Awards (MDEA), 2009-2011, 2012-2014
Session Chair, Biomaterials & Regenerative Medicine, ASME Design of Medical Devices 2010, Minneapolis, MN. 2010.
Co-Chair, Medical Device Innovation Bootcamp, University of Cincinnati, Cincinnati, OH September 2010.
Plenary Speaker, Materials Week, Ohio State University, Columbus, OH, September 2010.
Graduate Council Fellow & Research Fellow, Department of Engineering Mechanics, Univ. of Alabama, (1990-92)
Selected Publications
Byju AG, Diemer A, Luk C, Heffernan MJ, Belfort MA, Simons BW, Koh CJ, Haridas B, Espinoza J (BH, JE joint senior authorship), The ChorioAnchor: Design and testing of a novel chorioamniotic anchoring device to enable percutaneous fetoscopic surgery, Fetal Diagnosis & Therapy, 2022 DOI: 10.1159/000525768
Dave D, Erraguntla M, Lawley M, DeSalvo D, Haridas B, McKay S, Koh C; Improved Low-Glucose Predictive Alerts Based on Sustained Hypoglycemia: Model Development and Validation Study. JMIR Diabetes. 2021 Apr 29;6(2):e26909. https://doi: 10.2196/26909. PMID: 3391381 (https://pubmed.ncbi.nlm.nih.gov/33913816/ )
Sun RC, Kamath I, Byju A, Wettergreen M, Heffernan M, Wilson R, Haridas B, Koh CJ, Advancing Pediatric Medical Device Development via Non-Dilutive NIH SBIR/STTR Grant Funding, J of Pediatric Surg, January, 2021 https://doi.org/10.1016/j.jpedsurg.2021.01.025
Dave D*, DeSalvo D, Haridas B, McKay S, Shenoy A, Koh CJ, Lawley M, Erraguntla M, Feature based machine learning model for real-time hypoglycemia prediction, J Diabetes Sc Tech, June 2020, https://doi.org/10.1177/1932296820922622.
Karkhanis T*, Rao M, Zafar F, Morales DL, Haridas B, Novel Bio-Synthetic Graft for Tracheal Reconstruction in Pediatric Patients with Congenital Tracheal Stenosis: In Vitro Studies of Axial, and Bending Biomechanics, ASME Frontiers in Biomedical Devices, April 2019. https://asmedigitalcollection.asme.org/BIOMED/DMD2019/volume/41037
Sack BS, Elizondo RA, Huang GO, Janzen N, Espinoza J, Sanz-Cortes M, Dietrich JE, Hakim J, Richardson ES, Oden M, Hanks J, Haridas B, Hury JF, Koh CJ: Pediatric medical device development by surgeons via capstone engineering design programs, J of Pediatric Surgery, 2017 Feb 6. pii: S0022-3468(17)30100-8. doi: 10.1016/j.jpedsurg.2017.01.067