Subsea engineering is a multidisciplinary field that builds on conventional engineering knowledge. In addition to broadening their engineering skills, students will learn about the economic and operational drivers that are critical to designing, selecting and configuring subsea systems. Students will also learn subsea project management and execution, including experience-based lessons learned.
All students in this program are exposed to courses that cover the fundamentals of subsea engineering, and may select from courses that cover subsea hardware, subsea controls and umbilical systems, subsea riser systems, and flowlines, pipelines, and their installation.  
What is Subsea Engineering?
Subsea engineering is a multidisciplinary field that is broadly responsible for the control and direct flow of oil and gas from deep marine wells. The scope of this engineering field includes all hardware, control, umbilicals, pipelines and interfaces with host production facilities. 
Subsea engineering is challenging because a successful operation involves hundreds of moving parts that are designed and expected to operate flawlessly for decades in harsh offshore environments while being remotely controlled from many miles away.  
What Does a Subsea Engineer Do?
Typical subsea engineering jobs are commonly centered on the following areas: (1) specialty hardware design, fabrication and installation of subsea equipment; (2) project management that enables on-time delivery and startup of subsea equipment; (3) detailed technical modeling and design of subsea systems and components; (4) subsea production operations, interventions, deep-water repairs, system troubleshooting and directing onsite activities from offshore locations. 
Where Does a Subsea Engineer Work?
Subsea engineers are typically based in an office location with frequent, and sometimes extended, visits to fabrication, manufacturing, installation and offshore operation sites.  Subsea engineers occasionally work in international locations and other frontier areas.  A subsea engineer can expect to work in a variety of different geographic areas during their career.
Why Study Subsea Engineering at Texas A&M University?
The Subsea Engineering Master's degree program builds upon the Texas A&M academic legacy in all areas of engineering. Texas A&M University has a wide variety of unique resources, such as the Offshore Technology Research Center, and deep-water scientific expertise. The Subsea Engineering Master's degree program is able to leverage a strong historical collaboration between Texas A&M and industry. Texas A&M's advanced learning technologies and training methods are expected to help make subsea engineers from Texas A&M highly sought after for industry employment. Finally, alumni of this program join the highly connected aggie network.
How do I apply or register for the subsea engineering program or courses?
Register for ENGR/SSEN 430/630 Fundamentals of Subsea Engineering 
Register for the Continuing Education (non-academic credit) Fundamentals of Subsea Engineering — Prior to registering for the continuing education (CE) course, interested parties are asked to apply.  Qualifying students will be notified of acceptance into the CE program and will receive a link for course registration at a later date. 
Students in a non-degree-seeking (NDS) post-baccalaureate status may be permitted to enroll in subsea courses. Please contact the director of the Subsea program for more information.
Professor of Practice, Subsea Engineering
Director, Subsea Engineering
Professor of Practice, Subsea Engineering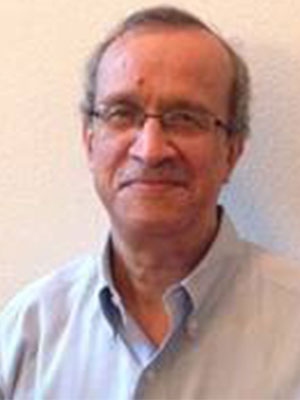 Professor of Engineering Practice, Subsea Engineering