Manufacturing and Mechanical Engineering Technology
Associate Professor
Associate Department Head for Undergraduate Studies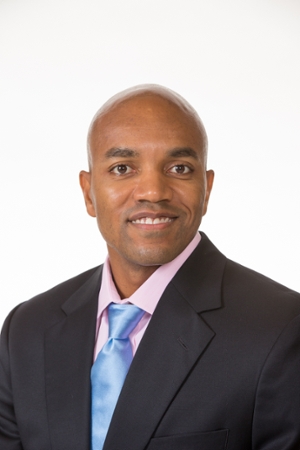 Educational Background
Ph.D. in Mechanical Engineering, Massachusetts Institute of Technology, 2004
S.M., Massachusetts Institute of Technology, 2001
B.S. in Mechanical Engineering, Michigan State University, 1999 (High Honors; Honors College)
Research Interests
Cost modeling and analysis of product development and manufacturing systems
Computer-aided design methodology
Product development project management
Engineering education
Awards & Honors
College of Engineering Excellence in Teaching Award (2017-2018)
Southeastern Conference Academic Leadership Development Program Fellow (2017-2018)
Charlotte and Walter Buchanan Faculty Fellow in ETID – 2017
Association of Former Students Distinguished Achievement Award in Teaching – College Level – 2016
Faculty Excellence Award: Teaching, Research, and Service, ETID – 2016
Service Excellence Award, Department of Engineering Technology and Industrial Distribution - 2014
Corrie and Jim Furber '64 Faculty Fellow in Engineering Technology and Industrial Distribution (2012-2013)
Texas A&M University College of Engineering William O. and Montine P. Head Fellow – 2012
Teaching Excellence Award, Department of Engineering Technology and Industrial Distribution – 2011
Honorary Member – Tau Alpha Pi Honor Society (Inducted 2011)
Senior Member – IEEE – 2011
Student-led Award for Teaching Excellence (SLATE) – Fall 2009
Selected Publications
Johnson, M.D., Nepal, B., Hasija, N., "An Examination of Decisions Maker's Intrinsic Characteristics and Their Effects on the Valuation of Supplier Attributes," 2016 American Society for Engineering Management Annual Conference, Charlotte, NC, No. 55.
Johnson, M.D., Wang, J., 2015. "A Method for Assessing Required Course-related Skills and Prerequisite Structure," European Journal of Engineering Education, 40 (3): 297-308.
Johnson, M.D., Ozturk, E., Yalvac, Valverde, L., B., Peng, X., Liu, K., "Examining Adaptive Expertise: A Novel Comparison of Student and Practicing Engineer CAD Modeling Performance", ASME 2015 International Mechanical Engineering Congress and Exposition, Houston, TX, IMECE2015-50296.
Johnson, M.D., Sawaya, W.J., Natarajarathinam, M., 2013, "A Methodology for Calculating the Comprehensive Cost of Manufacturing Offshoring," International Journal of Production Research, 51 (18): 5549-5564.
Johnson, M.D., Narayanan, A., Sawaya, W.J., 2013, "Exploring the Effects of Course and Instructor Characteristics on Student Evaluation of Teaching across a College of Engineering," Journal of Engineering Education, 102 (2): 289-318.