Director, Professors of Practice Program,
Professor of Practice, Engineering Technology & Industrial Distribution,
Industrial Distribution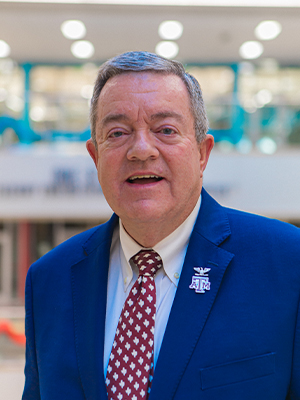 Educational Background
M.S., Administration, Central Michigan University – 1991
B.S., Business Administration (Marketing), Texas A&M University – 1979
Research Interests
Leadership and Ethics
Sales
Supply Chain
Cybersecurity Operations
Sourcing/Procurement
Distribution Logistics
Distribution Information and Control Systems
Operations Management
Industry Experience
• Military experience in Cybersecurity, Strategic Communications, Military Intelligence, and Installation Management
Awards & Honors
Fish Camp Namesake (2018). Nominated by students and selected by Fish Camp Committee.
New Advisor of the Year (Affiliated Organization) (2017), Division of Student Services, Texas A&M University.
WE Advocate Award (2017), Texas A&M College of Engineering, Women in Engineering.
PAID Distinguished Faculty Award, (2014). Recognized for support to students both in and out of the classroom.