Professor, Engineering Technology & Industrial Distribution,
Manufacturing & Mechanical Engineering Technology,
Allen Bradley Professor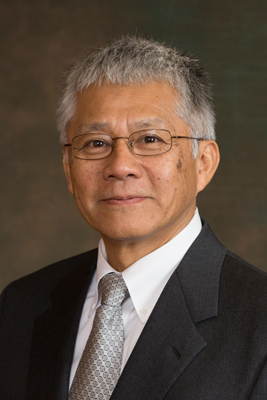 Educational Background
Ph.D., Industrial Engineering, Lehigh University – 1991
M.S., Manufacturing Engineering, University of Massachusetts – 1983
B.S., Mechanical Engineering, Pontifical Catholic University – 1981
Research Interests
Production and inventory systems
Global supply chains
Quality systems
Applied operations research
Selected Publications
Jornada, D.* and V.J. Leon, "Biobjective robust optimization over the efficient set for Pareto set reduction," EJOR, 252 (2016), pp. 573-586
C Acosta, VJ Leon, C Conrad and CO Malave, "Global engineering: design, decision making and communication," CRC Press – Taylor & Francis Group, 2nd edition, 2014.
I Capar, M Kuby, VJ Leon, YJ Tsai, "An arc cover–path-cover formulation and strategic analysis of alternative-fuel station locations," European Journal of Operational Research, 227 (1), 142-151, 2013.