Assistant Professor, Engineering Technology & Industrial Distribution
Manufacturing & Mechanical Engineering Technology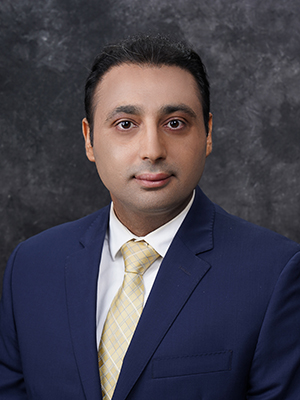 Educational Background
Ph.D., Mechanical and Manufacturing Engineering, University of Manitoba – 2013
M.S., Mechanical Engineering, Iran University of Science & Technology – 2006
B.S., Mechanical Engineering, Iran University of Science & Technology – 2004
Research Interests
• Scalable and fast processing-manufacturing of multifunctional nanostructured polymer composites with tailorable performance

• Additive manufacturing of polymer composites

• Fast and precise deposition/coating of multi-materials on substrates

• Process-structure-property relationship

• In-operando control of processing of thermoplastic composites

• Multiscale modeling of damage in complex composites

• Smart wearables

• Data science approach based predictive modeling
Awards & Honors
Keynote Speaker of 5th Brazilian Conference on Composite Materials (BCCM), Sao Carlos, Brazil, 1/18/21-1/22-21.
Invited Speaker of "Materials for Tomorrow – the Forest" conference, Chalmers University of Technology, Gothenburg, Sweden, 11/18/2020.
Charlotte and Walter Buchanan Faculty Fellow (Jan. 2019).
Invited Speaker, Air Force Research Lab (AFRL), Dayton, Ohio (Jan. 2019).
Invited Speaker, University of Oklahoma, Norman, Oklahoma (Apr. 2019).
Selected Publications
M. Carrola, A. Asadi, H. Zhang, D.G. Papageorgiou, E. Bilotti, H. Koerner. Best of both worlds: synergistically derived material properties via additive manufacturing of nanocomposites. Advanced Functional Materials. 2103334. 2021.
I. Labiano, D. Arslan, E. Ozden Yenigun, A. Asadi, H. Cebeci, A. Alomainy. Screen printing carbon nanotubes textiles antennas for smart wearables. Sensors. Vol. 21(14), 4934, 2021.
S. Shariatnia, A. Kumar, O. Kaynan, A. Asadi. Hybrid cellulose nanocrystals bonded carbon nanotubes/carbon fiber polymer composites for structural applications. ACS Applied Nanomaterials. Vol. 3(6), 5421–5436, 2020.
H. Fallahi, F. Taheri-Behrooz, A. Asadi. Nonlinear mechanical response of polymer matrix composites: A Review. Polymer Reviews. Vol. 60 (1), 42-85, 2020.
S. Shariatnia, A.Veldanda, S. Obeidat, D. Jarrahbashi, A. Asadi. Atomization of cellulose nanocrystals aqueous suspensions in fused deposition modeling: A scalable technique to improve the strength of 3D printed polymers. Composites Part B. Vol. 177: 107291, 2019.