Associate Professor, Electrical & Computer Engineering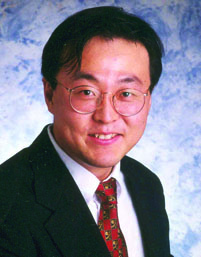 Educational Background
Ph.D., Electrical and Computer Engineering, University of Illinois at Urbana-Champaign – 1994
M.S., Electrical and Computer Engineering, University of Illinois at Urbana-Champaign – 1989
B.S., Electrical and Computer Engineering, University of Illinois at Urbana-Champaign – 1988
Research Interests
Fault-tolerance
Verification simulation
High-performance VLSI circuits
Radiation testing
Design for dependability
Software engineering
Awards & Honors
National Science Foundation's (NSF)career award, 1997
Selected Publications
G. Choi, R. Iyer, V. Carreno, "Simulated Fault Injection: A Methodology to Evaluate Fault Tolerant Microprocessor Architectures," IEEE Transaction on Reliability – Special Issue on Experimental Evaluation, Vol, 39, No. 4, pp. 486-491, October 1990.
G. Choi, R. Iyer, R. Saleh, V. Carreno, "A Fault Behavior Model For and Avionic Microprocessor," Dependable Computing, Editors: A. Avizienis, J. Laprie, pp 177-195, Springer-Verlag, 1990.
G. Choi, R. Iyer, "FOCUS: An Experimental Environment for Fault Sensitivity Analysis," IEEE Transaction on Computers, Vol. 41, No. 12, pp.1515-1526, December 1992.
H. Cha, E. Rudnick, J. Patel, R. Iyer, G. Choi, "A Fast and Accurate Gate-Level Transient Fault Simulation Environment," IEEE Transaction on Computer, Vol. 45, No. 11, pp. 1248-1256, November 1996.
S. Hwang, G. Choi, "Selective-Set-Invalidation(SSI) for Soft-Error-Resilient Cache Architecture, " ACM SIGARCH, Computer Architecture News, pp. 32-38, June, 1999.
S. Hwang, G. Choi, :RTMS: A Reliability Testing Environment for Off-The-Shelf Memory- Subsystems," IEEE Design & Test, June, 1999.
B. Min, G. Choi, " Verification Simulation Acceleration Using Code-Perturbation," Journal of Electronic Testing and Testing Automation, JETTA, Volume 16, Issue 1, Feb 2000.
Rohit Singhal*, Gwan Choi, Rabi N. Mahapatra, "Data Handling Limits of On-Chip Interconnects," IEEE Transactions on Very Large Scale Integration Systems 16(6): 707-713 (2008).
Garg, Jayakumar*, Khatri, Choi, "Circuit-level Design Approaches for Radiation-hard Digital Electronics," IEEE transactions on very large scale integration (VLSI) systems, ISSN 1063-8210.
Wang, Weihuang; Kim, Euncheol; Gunnam, Kiran K.; Choi, Gwan S., "Low-Power VLSI Design of LDPC Decoder Using Dynamic Voltage and Frequency Scaling for Additive White Gaussian Noise Channels," Journal of Low Power Electronics, Volume 5, Number 3, October 2009 , pp. 303-312(10).