Professor
Director, Texas A&M Institute of Data Science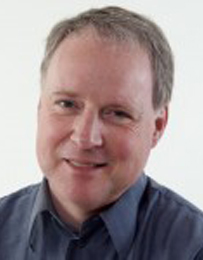 Educational Background
BA, the University of Cambridge, UK, 1982
MMath, the University of Cambridge, UK, 1983
PhD, the University of London, U.K., 1987
Research Interests
My research focuses on data and network science, particularly applications of probability, statistics, algorithms and machine learning to the acquisition, management and analysis of large datasets in communications networks and beyond. 
Awards & Honors
IEEE Fellow
AT&T Fellow
Co-recipient of the ACM Sigmetrics Test of Time Award in both 2012 and 2013 for work in Network Tomography
Selected Publications
•Graph Sample and Hold: A Framework for Big-Graph Analytics, N. Ahmed, N. Duffield, J. Neville, R. Kompella, to appear at the ACM SIGKDD 2014 Conference on Conference on Knowledge Discovery and Data Mining.
•Algorithms and estimators for summarization of unaggregated data streams, Edith Cohen, Nick Duffield, Haim Kaplan, Carsten Lund, Mikkel Thorup: Journal of Computer and System Sciences, 2014, to appear.
•On the Tradeoff between Stability and Fit, E. Cohen, G. Cormode, N. Duffield, C. Lund. arXiv:1302.2137
•High-Fidelity Per-Flow Delay Measurements With Reference Latency Interpolation. Myungjin Lee, Nick G. Duffield, Ramana Rao Kompella. IEEE/ACM Trans. Netw. 21(5): 1567-1580 (2013)
•Event detection using customer care calls. Y.-C. Chen, G.M. Lee, N.G. Duffield, L. Qiu, J. Wang: IEEE INFOCOM 2013: 1690-1698
•Modeling Cellular User Mobility Using a Leap Graph, W. Dong, N.G. Duffield, Z. Ge, S. Lee, J. Pang, Passive and Active Measurement PAM 2013: 53-62
•Understanding the complexity of 3G UMTS network performance. Y. Chen, N.G. Duffield, P. Haffner, W.-L. Hsu, G. Jacobson, Y. Jin, S. Sen, S. Venkataraman, Z.-L. Zhang, IFIP Networking 2013 Conference, Brooklyn, New York, May 22-24, 2013.