Assistant Professor, Materials Science & Engineering
Eugene Webb Faculty Fellow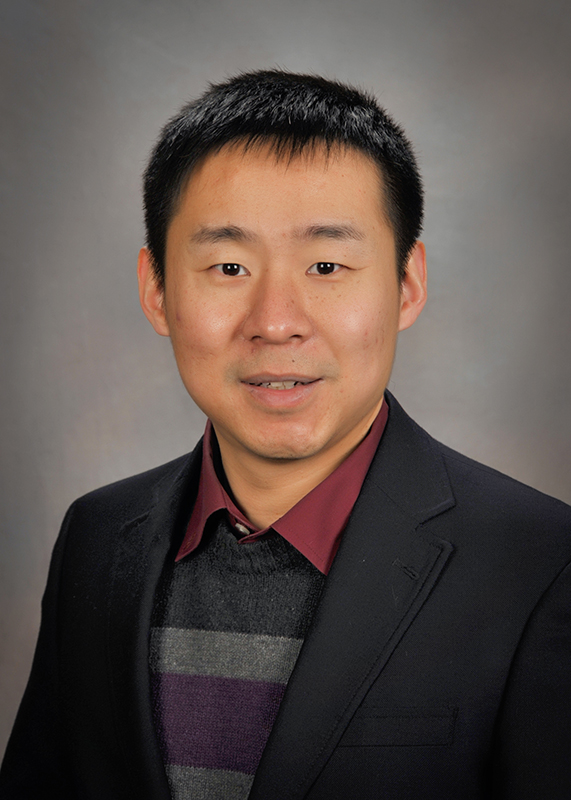 Educational Background
Ph.D., Mechanical Engineering, University of Sydney - 2013
B.S., Biomedical Engineering, University of Sydney - 2009
B.Com., Finance, University of Sydney - 2009
Research Interests
Advanced transmission electron microscopy
Small-scale mechanics
Atom probe tomography
Ceramic engineering (boron carbide, silicon carbide, silicon oxycarbide, etc)
Physical metallurgy (Mg alloys, Ti alloys, steels, high entropy alloys, etc)
Awards & Honors
First Prize in Best Poster Competition for Characterization of Minerals, Metals and Material, TMS 2016, Nashville, TN, USA, 2016
Best poster award, MACH Conference, Annapolis, MD, USA, 2015
Postgraduate Research Prize for Outstanding Academic Achievement, USYD, Australia, 2011
Australian Postgraduate Award (APA) Scholarship, Australia, 2009
First class honors and Dean's list, USYD, Australia, 2009
Taste of Research Scholarship at the UNSW, Australia, 2007
Selected Publications
Xie K.Y., Domnich V., Farbaniec L., Chen B., Kuwelkar K., Ma L., McCauley J.W., Haber R.A., Ramesh K.T., Chen M.W., Hemker K.J. Microstructural characterization of boron-rich boron carbide, Acta Materialia 136 (2017) 202-214.
Sim G.D., Krogstad J.A., Reddy K.M., Xie K.Y., Valentino G.M., Weihs T.P., Hemker K.J. Nanotwinned metal MEMS films with unprecedented strength and stability, Science Advances 3 (2017) e1700685.
Xie KY, An Q, Sato T, Breen, AJ, Ringer SP, Goddard III WA, Cairney JM, Hemker KJ. Breaking the icosahedra in boron carbide. Proceedings of the National Academy of Sciences 113 (2016) 12012-12016.
Xie KY, An Q, Toksoy MF, McCauley JW, Haber RA, Goddard III WA, Hemker KJ. Atomic-level Understanding of "Asymmetric Twins" in Boron Carbide. Physical Review Letters 2015;115:175501.
Xie KY, Shrestha S, Cao Y, Felfer PJ, Wang Y, Liao X, Cairney JM, Ringer SP. The effect of pre-existing defects on the strength and deformation behavior of a-Fe nanopillars. Acta Materialia 2013;61:439.