Professor, Materials Science & Engineering
University Distinguished Professor
Erle Nye '59 Chair I
Member, National Academy of Engineering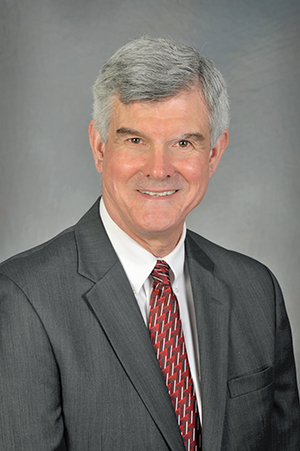 Educational Background
Ph.D., Materials Science and Engineering, Stanford University - 1979
M.S., Materials Science and Engineering, Stanford University - 1977
B.S., Mechanical Engineering, Rice University - 1975
Research Interests
Nanoindentation and small-scale mechanical testing
Mechanisms of plasticity and fracture, especially at small-scales
Finite element simulation of indentation contact
Contact mechanics
Dislocation modeling of plastic deformation
Awards & Honors
ASM Bradley Stoughton Award for Young Teachers of Metallurgy (1984)
Amoco Teaching Award for Superior Teaching, Rice University (1994)
Fellow of ASM International (1995); MRS (2012); TMS (2015)
Humboldt Foundation Research Award for Senior U.S. Scientists (2007)
Innovation in Materials Characterization Award, Materials Research Society (2010)
National Academy of Engineering (2014)
The American Society of Mechanical Engineers Nadai Medal (2018)
Selected Publications
R.S. Ginder, W.D. Nix and G.M. Pharr, "A Simple Model for Indentation Creep", Journal of the Mechanics and Physics of Solids 112, pp. 552-562 (2018).
M. Ghidelli, M. Sebastiani, K. E. Johanns, and G. M. Pharr, "Effects of Indenter Geometry on Micro-scale Fracture Toughness Measurement by Pillar Splitting, Journal of the American Ceramic Society 100, pp. 5731-5738 (2017).
B. Merle, V. Maier-Kiener, and G.M. Pharr, "Influence of Modulus-to-Hardness Ratio and Harmonic Parameters on Continuous Stiffness Measurement during Nanoindentation", Acta Materialia 134, pp. 167-176 (2017).
K.E. Johanns, J.H. Lee, Y.F. Gao, and G.M. Pharr, "An Evaluation of the Advantages and Limitations of Simulating Indentation Cracking with Cohesive Zone Finite Elements", Modeling and Simulation in Materials Science and Engineering 22, 015011 (2014).
P. Sudharshan Phani, K.E. Johanns, E.P. George, and G.M. Pharr, "A Simple Stochastic Model for Yielding in Specimens with a Limited Number of Dislocations", Acta Materialia 61, pp. 2489-2499 (2013).