Professor, Materials Science & Engineering
Professor Emeritus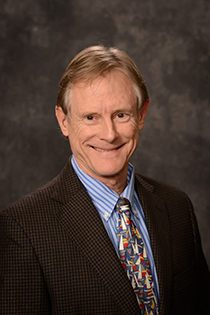 Educational Background
Ph.D., Metallurgical Engineering, University of Wisconsin-Madison - 1977
M.S., Nuclear Engineering, University of Wisconsin-Madison - 1970
B.S., Nuclear Engineering, University of Wisconsin-Madison - 1969
Research Interests
Development of better materials (nanostructured, for low temperature use, superconductors, aluminum, normal electrical conductors, and advanced structural materials and consolidation of advanced particulates). Structure-property-processing relationships. Sever plastic deformation of materials via equal channel angular extrusion (ECAE). Applied superconductivity (composite superconductor design).
Awards & Honors
TEES Engineering Program Safety Excellence Award, 1997
Selected Publications
C. Sun, J. Ma, Y. Yang, K.T. Hartwig, S.A. Maloy, H. Wang, and X. Zhang,"Temperature and Grain Size Dependent Plasticity Instability and Strain Rate Sensitivity or Ultrafine Grained Austenitic Fe-14Cr-16Ni Alloy," Materials Science and Engineering A, 2014.
C. Sun, D.W. Brown, B. Clausen, D.C. Foley, K.Y. Yu, Y. Chen, S.A. Maloy, K.T. Hartwig, H. Wang, and X. Zhang, "In Situ Neutron Diffraction Study on Temperature Dependent Deformation Mechanisms of Ultrafine Grained Austenitic Fe–14Cr–16Ni Alloy," International Journal of Plasticity, 53: 125-134, 2014.
M. Song, R. Zhu, D.C. Foley, C. Sun, K.T. Hartwig, and X. Zhang, "Enhancement of Strength and Ductility in Ultrafine-grained T91 Steel Through Thermomechanical Treatments," Journal of Materials Science, 48: 7360-7373, 2013.
M. Song, C. Sun, J. Jang, C.H. Han, T.K. Kim, K.T. Hartwig and X. Zhang, "Microstructure Refinement and Strengthening Mechanisms of a 12Cr ODS Steel Processed by ECAE," Journal of Alloys and Compounds, 577: 247-256, 2013.
S. Balachandran, R.C. Elwell, D. Kang, R.E. Barber, T.R. Bieler, and K.T. Hartwig, "Nb Tubes for Seamless SRF Cavities," IEEE Transactions on Applied Superconductivity, 23(3), 2013.