Professor, Materials Science & Engineering
Director of Graduate Programs, Materials Science & Engineering
Director, Center for Research Excellence on Dynamically Deformed Solids (CREDDS)
Presidential Impact Fellow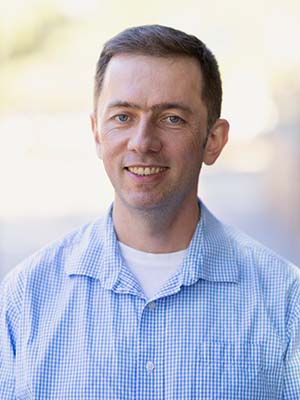 Educational Background
Ph.D., Mechanical Engineering, Massachusetts Institute of Technology - 2005
S.M., Mechanical Engineering, Massachusetts Institute of Technology - 2004
B.S., Aerospace Engineering, University of Texas at Austin - 2000
B.S., Physics, University of Texas at Austin - 2000
B.A., Plan II Liberal Arts Honors Program, University of Texas at Austin - 2000
Research Interests
Computational materials design
Fundamental physics of material behavior
Mechanical behavior and radiation response of materials

 
Awards & Honors
MIT Graduate Materials Council outstanding teaching award, 2014 & 2015
NSF CAREER Award, 2012
TMS Early Career Faculty Fellow Award, 2012
John C. Chipman career development chair in materials science and engineering at MIT, 2008
Los Alamos Postdoctoral Distinguished Performance Award, 2007
Selected Publications
Vattré A, Jourdan T, Ding H, Marinica C, Demkowicz MJ, "Non-random walk diffusion enhances the sink strength of semicoherent interfaces," Nature Communications 7, 10424 (2016).
Ding H, Demkowicz MJ, "Hydrogen reverses the clustering tendency of carbon in amorphous silicon oxycarbide," Scientific Reports 5, 13051 (2015).
Seita M, Hanson JP, Gradecak S, Demkowicz MJ, "The dual role of coherent twins in hydrogen embrittlement", Nature Communications 6, 6164 (2015).
Vattré AJ, Abdolrahim N, Kolluri K, Demkowicz MJ, "Computational design of patterned interfaces using reduced order models", Scientific Reports 4, 6231 (2014).
Xu GQ, Demkowicz MJ, "Healing of nanocracks by disclinations", Physical Review Letters 111, 145501 (2013).
Baumer RE, Demkowicz MJ, "Glass transition by gelation in a phase separating binary alloy", Physical Review Letters 110, 145502 (2013).
Demkowicz MJ, Misra A, Caro AJ, "The role of interface structure in controlling high helium concentrations," Current Opinion in Solid State and Materials Science 16, 101 (2012).