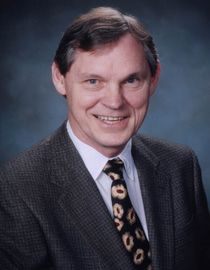 A prolific teacher/researcher, Dr. John Junkins, joined the faculty in 1985. He is a University Distinguished Professor in the Department of Aerospace Engineering and holds the Royce E. Wisenbaker Chair at Texas A&M. He also holds the Texas Engineering Experiment Station Distinguished Chair and holds the title of Regents Professor of the Texas A&M University System. He led the proposal and is the Founding Director of the Hagler Institute for Advanced Study. He was the founder and led the development of a significant laboratory: The Land, Air and Space Robotics facility.
Junkins' research has focused on developing control laws for optimal spacecraft maneuvers, space robotics, and he is researching novel methods for computing optimal trajectories for orbit transfer and other applications. 
Junkins takes pride in developing people, and has directed over 120 graduate students, leading to 54 students receiving their Ph.D. His students are known for balance between analytical competence and pragmatic insight into advanced implementations. His technical descendants are distributed worldwide in industry, government, and academia; they are respected for their many contributions.  His 400 publications include 10 books and several patents.  
While he holds many research honors, including membership in the National Academy of Engineering and the National Academy of Inventors, his excellent teaching and mentoring have been recognized by university and international awards, including the Distinguished Teaching Award, the John Leland Atwood Award, and the Frank Malina Medal, as well as being designated a Regent's Professor by the Texas A&M Board of Regents.   In 2016, he was the recipient of the inaugural Partner in Philanthropy Faculty Award given by the Texas A&M Foundation to recognize outstanding personal contributions and his inspiration of others to contribute endowments for Aerospace Engineering and the Hagler Institute for Advanced Study.