The bachelor's degree program in aerospace engineering has been accredited by the Engineering Accreditation Commission of ABET, http://www.abet.org. With ABET accreditation, students, parents, employers and the society we serve can be confident that a program meets the quality standards that produce graduates prepared to enter a global workforce.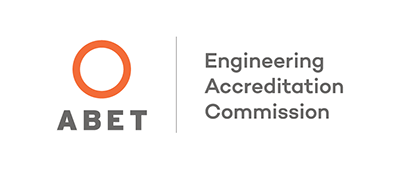 Vision Statement
A nationally and internationally renowned aerospace program that attracts the world's top faculty and students and promotes a passion for learning and applying the knowledge of science and engineering to lead in providing solutions to the most challenging problems in the field.
Mission Statement
The mission of the Department of Aerospace Engineering is:
To provide a quality undergraduate and graduate aerospace engineering education
To advance the engineering and science knowledge base through research
To assist industry in technical applications and innovations
To serve the aerospace profession through leadership in these areas
Program Educational Objectives
The educational objectives are to produce graduates whose expected accomplishments within two to five years of graduation are:
Graduates have successful careers in industry, private practice, or government, or pursue advanced graduate studies. 
Graduates are skilled practitioners who apply their knowledge and skills to solve relevant engineering problems in the aerospace or a related profession.
Graduates pursue life-long learning, keep abreast of developments in aerospace or related technologies, and are leaders in their professional group.
Student Outcomes
The student outcomes that prepare graduates to attain the program educational objectives are:
1. An ability to identify, formulate, and solve complex engineering problems by applying principles of engineering, science, and mathematics.
2. An ability to apply engineering design to produce solutions that meet specified needs with consideration of public health, safety, and welfare, as well as global, cultural, social, environmental, and economic factors.
3. An ability to communicate effectively with a range of audiences.
4. An ability to recognize ethical and professional responsibilities in engineering situations and make informed judgments, which must consider the impact of engineering solutions in global, economic, environmental, and societal contexts.
5. An ability to function effectively on a team whose members together provide leadership, create a collaborative and inclusive environment, establish goals, plan tasks, and meet objectives.
6. An ability to develop and conduct appropriate experimentation, analyze and interpret data, and use engineering judgment to draw conclusions.
7. An ability to acquire and apply new knowledge as needed, using appropriate learning strategies.
PC1) Knowledge of aerodynamics
PC2) Knowledge of aerospace materials, structures, or space structures
PC3) Knowledge of propulsion
PC4) Knowledge of flight mechanics, stability and control, and/or attitude determination and control
PC5) Knowledge of orbital mechanics and/or space environment
Bachelor of Science Enrollment and Graduation Data
| Academic Year | Fall Semester Undergraduate Enrollment | Bachelor Degrees Awarded |
| --- | --- | --- |
| 2017-18 | 611 | 132 |
| 2016-17 | 564 | 107 |
| 2015-16 | 522 | 83 |
| 2014-15 | 480 | 103 |
| 2013-14 | 499 | 100 |
Enrollments for AY 2014 and after do not include freshmen. The data for AY 2013 and before included freshmen.