Letter from the Department Head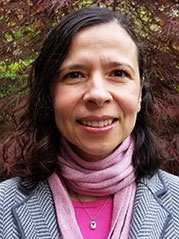 The Department of Aerospace Engineering at Texas A&M University has been on an impressive upward slope over the last eight years to be one of the top 10 nationally ranked aerospace engineering programs in the United States. This achievement reflects greatly on the leadership of former department head Dr. Rodney Bowersox, the interim department head Dr. Srinivas Rao Vadali and all of the faculty and staff in the department. 
The department's four research concentrations: aerodynamics and propulsion; materials and structures; dynamics and control; and systems, design and human integration; afford students a variety of relevant and current research topics in aerospace engineering. Members of our faculty are recognized with funding by the Department of Defense, NASA, the National Science Foundation and industry to pursue discovery and find answers for cutting-edge scientific questions. A few examples of current research areas are shape-memory alloys for a variety of applications, hypersonic flight, space life support systems and human performance in extreme environments, vertical flight, new uses of lasers and electromagnetic concepts for aerospace applications, bio-nano materials and structures for aerospace vehicles, robotic sensing and controls, and vehicle systems and controls for small to medium unmanned fixed-wing aircraft and rotorcraft. 
Our students are at the core of any past and future successes for the department. We are proud that many of our students receive scholarships, internships and fellowships that recognize the quality of the students we attract and provide them with more freedom to pursue the research they are most passionate about. Our students have opportunities to do hands-on on cutting-edge research at the undergraduate and graduate levels. They have won national and international competitions including, in the last two years, four vertical flight foundation scholarships, the 2020 and 2021 Society of Aerospace Engineers Aero Design competition (an international competition), an NSF Graduate Research Fellowship and a Department of Defense's Science, Mathematics and Research for Transformation Scholarship. 
I am the new department head starting this semester. I am humbled to assume this position at such an exciting time for the department. I was attracted to pursue this role because I see all the right conditions for the department to continue on its upward path. I look forward to embarking, alongside the department's stakeholders, on a renewed effort to achieve even higher levels of recognition, academic and teaching excellence, and relevance to today's and tomorrow's aerospace scientific challenges.
Sincerely,
Ivett A. Leyva, Ph.D., P.E.
Department Head, Aerospace Engineering