Associate Professor, Aerospace Engineering
Associate Department Head for Academics, Aerospace Engineering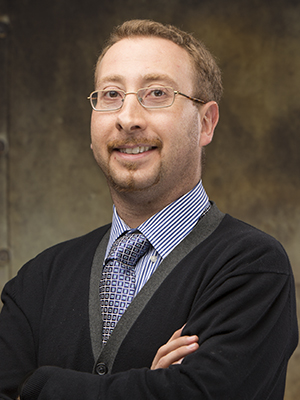 Educational Background
Ph.D., Aerospace Engineering Structures & Materials, University of Illinois at Urbana Champaign - 2009
M.S., Civil Engineering Mechanics of Materials & Structures, Sharif University of Technology, Tehran, Iran - 2004
B.S., Civil Engineering, Sharif University of Technology, Tehran, Iran - 2004
Research Interests
- Graphitic carbon-based multifunctional nanomaterials
- Fabrication and characterization of bio-inspired nanocomposites
- Experimental nanomechanics
- Electrospinning of polymeric nanofibers
- Mechanics of polymeric and biological nanofibers
Awards & Honors
2009 - Best paper award, for: Naraghi M., Chasiotis I. and Hilton H. H., Theory of Designer Nano Viscoelastic Composites Proceedings World Scientific and Engineering Academy and Society Conference Continuum Mechanics-09, Cambridge, UK, February 24 - 26.
2009 - Roger A. Strehlow Memorial Award for outstanding research accomplishment, the award is presented annually in honor of professor Strehlow to a senior graduate student in recognition of outstanding research accomplishment.
2007 - First place award, in the Sandia MEMS university alliance design competition, Characterization, Reliability and Nanoscale Phenomena category.
Selected Publications
Naraghi M., Arshad S. N. and Chasiotis I., Molecular orientation and mechanical property size effects in electrospun polyacrylonitrile nanofibers, Polymer, 7, pp. 1612-1618. 2011
Naraghi M., Filleter T., Moravsky A., Locascio M., Loutfy R. O. and Espinosa H. D., A Multiscale Study of High Performance Double-Walled Nanotube Polymer Fibers, ACS nano, 4, pp. 6463-6476. 2010
Arshad S. N., Naraghi M. and Chasiotis I., High strength carbon nanofibers derived from electrospun PAN, Carbon, 49, pp 1710-1719 2010.
Naraghi M, Ozkan T, Chasiotis I., Hazra S. S. and de Boer M. P. MEMS platform for on-chip nanomechanical experiments with strong and highly ductile nanofibers, Journal of Micromechanics and Microengineering, 20, 125022. 2010
Ozkan T, Naraghi M and Chasiotis I., Mechanical strength of vapor grown carbon nanofibers, Carbon, 48, pp. 239-244. 2010
Naraghi M. and Chasiotis I., Optimization of comb-driven devices for mechanical testing of polymeric nanofibers with large deformations, Journal of Microelectromechanical Systems 18 (5), pp. 1032-1046. 2009
Naraghi M., Chasiotis I. and Hilton H. H., Theory of Designer Nano Viscoelastic Composites, Proceedings of the World Scientific and Engineering Academy and Society Conference Continuum Mechanics 09, Cambridge, UK, February pp. 225-233. 2009
Book Chapter: Chasiotis I. and Naraghi M, Mechanics of electrospun polymer nanofibers as pre-cursors to carbon nanomaterials, in Major Accomplishments in Composite Materials and Sandwich Structures, An Anthology of ONR Sponsored Research. Editor: Emmanuel Gdoutos, Springer. 2009
Naraghi M., Chasiotis I., Kahn H., Yongkui W. and Yuris D., Novel method for mechanical characterization of polymeric nanofibers, Review of Scientific Instruments 78, pp. 085108-085108-7. 2007
Naraghi M., Chasiotis I., Kahn H., Yongkui W. and Yuris D., Mechanical deformation and failure of electrospun polyacrylonitrile nanofibers as a function of strain rate, Applied Physics Letters 91, 151901. 2007