Associate Professor, Chemical Engineering
Director of Safety Engineering Program, Chemical Engineering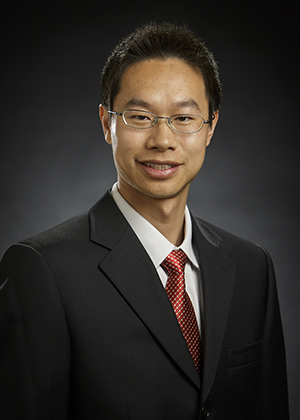 Educational Background
Ph.D., Chemical Engineering, Texas A&M University – 2010
M.S., Physical Chemistry, Zhejiang University – 2005
B.S., Chemistry, Zhejiang University – 2003
Research Interests
Fire and explosion process safety
Flame retardant polymers
Nanocomposite manufacturing
Oil spill response
Machine learning for big data
Industry Experience
10 years of process safety consulting experience 
Licensed professional engineer
Certified safety professional
Awards & Honors
2020 LG Chem Global Innovation Contest Award
2015-2018 Inaugural Holder of the Dale F. Janes Endowed Professorship
2015 OSU Halliburton Outstanding Young Faculty Award
2012 Big 12 Faculty Fellow Award
Selected Publications
P. Hu, Z. Jiao, Z. Zhang, Q. Wang, "Development of solubility prediction models with ensemble learning", Industrial & Engineering Chemistry Research, 2021, 60 (30), 11627–11635.
R. Ma, M. Zeng, D. Huang, J. Wang, Z. Cheng, Q. Wang, "Amphiphilicity-adaptable graphene quantum dots to stabilize pH-responsive Pickering emulsions at a very low concentration", Journal of Colloid and Interface Science, 2021, 601, 106–113.
H. Xu, Z. Jiao, Z. Zhang, M. Huffman, Q. Wang, "Prediction of methane hydrate formation conditions in salt water using machine learning algorithms", Computers & Chemical Engineering, 2021, 151, 107358.
Z. Jiao, P. Hu, H. Xu, Q. Wang, "Machine learning and deep learning in chemical health and safety: A systematic review of techniques and applications", ACS Chemical Health & Safety, 2020, 27 (6), 316–334.
M.J. Chen, S. Lazar, T.J. Kolibaba, R. Shen, Y. Quan, Q. Wang, H.C. Chiang, B. Palen, J.C. Grunlan, "Environmentally benign and self-extinguishing multilayer nanocoating for protection of flammable foam", ACS Applied Materials & Interfaces, 2020, 12 (43), 49130–49137.