University Distinguished Professor
Mike O'Connor Chair I Professor of Chemical Engineering
Joint Professor of Chemistry
Affiliated Faculty, Materials Science and Engineering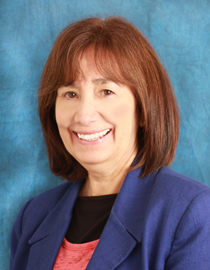 Educational Background
Ph.D., Chemical Engineering, University of Texas at Austin – 1996
M.S.E., University of Pennsylvania – 1983
B.S., Universidad Tecnológica Nacional, Argentina – 1973
Research Interests
Computational materials analysis and design
Interfacial phenomena
Energy storage: Batteries
Catalysis
Separations
Awards & Honors
2022 ECS Fellow
2020 AIChE Fellow
2020 TEES Research Impact Award
2018 TEES Eminent Professor
2018 The Association of Former Students of Texas A&M University Distinguished Achievements Award in Research
2017 Engineering Genesis Award
2013 AAAS Fellow
2013 TEES Senior Fellow
2012 Celanese Teaching Excellence Award
2011 TEES Fellow
2010 TEES Fellow
2002 Young Investigator Award, University of South Carolina
1999 NSF CAREER award
1997 NSF-POWRE award
Selected Publications
Saul Perez Beltran, Xia Cao, Ji-Guang Zhang, Patrick Z. El-Khoury, and Perla B. Balbuena, "Influence of Diluent Concentration in Localized High Concentration Electrolytes: Elucidation of Hidden Diluent-Li+ Interactions and Li+ Transport Mechanism," J. Mater. Chem. A, 9, 17459-17473, (2021).
Stefany Angarita-Gomez and Perla B Balbuena, "Solvation vs. Surface Charge Transfer: An Interfacial Chemistry Game Drives Cation Motion," Chem. Comm., 57, 6189-6192, (2021).
Yu Zheng and Perla B Balbuena, "Localized High Concentration Electrolytes Decomposition under Electron-rich Environments," J. Chem. Phys., 154, 104702, (2021).
E. P. Kamphaus and P. B. Balbuena, "Polysulfide Reduction and Li2S Phase Formation in the Presence of Lithium Metal and Solid Electrolyte Interphase Layer," J. Power Sources, 485, 229289, (2021).
Francisco Ospina-Acevedo, Ningxuan Guo, and Perla B. Balbuena, "Lithium Oxidation and Electrolyte Decomposition at Li-Metal/Liquid Electrolyte Interfaces," J. Mater. Chem. A, 8, 17036-17055, (2020).