Professor, Chemical Engineering
Cathy and Dennis Seith '79 Faculty Fellow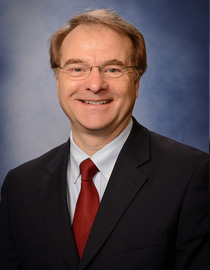 Educational Background
Ph.D., University of Pennsylvania - 1981
B.S., Cornell University - 1978
Research Interests
Bio-based fuels and chemicals, food and feed processing, water desalination, air conditioning, high-efficiency engines, jet engines and vertical-lift aircraft. 
Developed a wide variety of technologies, including conversion of alcohol fuels from biodegradable wastes and protein sugar recovery from energy cane. In addition, he has developed the StarRotor engine, which is three times more efficient than the conventional internal combustion engine.
The MixAlco Process™ – A lignocelluloses route to chemicals and fuels
SoluPro™ – Converts waste protein into adhesives and feed additives
AdVE™ – An Advanced Vapor-compression and Evaporation technology used for desalinating brackish and salt water into potable water.
Awards & Honors
Texas A&M Ingenuity Award, 2003
Testified at field hearing before U.S. House of Representatives, 2003
Halliburton Professorship, 2002-03
Corps of Cadets Teaching Award, 2002
Tenneco Meritorious Teaching Award, 2001
Ford Fellowship, 2001
Selected Publications
J.R. Lara, G. Noyes, M.T. Holtzapple. An investigation of high operating temperatures in mechanical vapor-compression desalination, Desalination, 227(1-3): 217-232 (2008).
R. Sierra, A. Smith, C. Granda, M.T. Holtzapple, Producing fuels and chemicals from lignocellulosic biomass, Chemical Engineering Progress 2008;104(8):S10.
J.P. O'Dwyer, L. Zhu, C.B. Granda, Chang, V.S. and M.T. Holtzapple, Neural network predicting biomass digestibility based on structural features, Biotechnology Progress 2008;24(2):283-292.
L. Zhu, J.P. O'Dwyer, C.B. Granda, and M.T. Holtzapple, Structural features affecting biomass enzymatic digestibility, Bioresource Technology 2008;99(9):3817-3828.
C.B. Granda, L. Zhu, M.T. Holtzapple, Sustainable liquid biofuels and their environmental impact, Environmental Progress 2007;26(3):233-250.