Professor, Chemical Engineering
Bryan Research and Engineering Chair in Chemical Engineering
Managing Director, TEES Gas and Fuels Research Center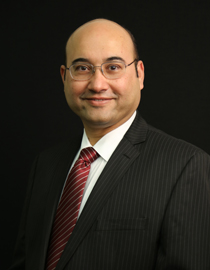 Educational Background
Ph.D., University of California, Los Angeles - 1990
M.S., Cairo University - 1986
B.S., Cairo University - 1984
Research Interests
Process synthesis, simulation, design, operation, integration, optimization and product design.
Development of systematic methodologies that enable chemical engineers to identify optimum, sustainable and creative strategies that lead to productivity enhancement, yield improvement, debottlenecking, pollution prevention and energy conservation.
Sustainable design of integrated biorefineries, oil and gas processes, and chemical process industries.
Awards & Honors
Computing in Chemical Engineering Award, American Institute of Chemical Engineers' Computing and Systems Technology Division (AIChE CAST) (2020)
Fellow, American Institute of Chemical Engineers, 2014
Celanese Distinguished Teaching Award, 2013
Distinguished Achievement Award in Teaching – University Level, the Association of Former Students, Texas A&M University (2012)
Texas Engineering Experiment Station (TEES) Faculty Fellow Research Award (2012) Excellence and Service Award (as Chair of the Computing and Systems Technology Division), the American Institute of Chemical Engineers (2011)
Faculty of the Year Award, the American Institute of Chemical Engineers Student Chapter, Texas A&M University (2011)
AIChE Sustainable Engineering Forum (SEF) Research Excellence Award (2009)
Student Led Award for Teaching Excellence (SLATE), 2009
The Fluor Distinguished teaching Award (2008)
Texas A&M's Association of Former Students- College-Level Distinguished Achievement Award (2007-2008)
Named Honorary Professor at Zagazig University, Egypt, 2003
The McFerrin Professorship, Chemical Engineering Department, Texas A&M University, 2002
The Walker Superior Teaching Award, School of Engineering, Auburn University, 2002
The Outstanding Faculty Member Award, School of Engineering, Auburn University, 2002, 1997, 1996, 1995, 1993, 1991
Auburn University Senior Faculty Research Award, 2001
Favorite Educator of the Year, The Mortar Board National Society, 2000
National Science Foundation, National Young Investigator Award, 1994
Selected Publications
El-Halwagi, M. M., "Sustainable Design through Process Integration: Fundamentals and Applications to Industrial Pollution Prevention, Resource Conservation, and Profitability Enhancement", Butterworth-Heinemann/Elsevier (2012)
Foo, D. C. Y., M. M. El-Halwagi, and R. R. Tan (Editors),"Recent Advances in Sustainable Process Design and Optimization", Series on Advances in Process Systems Engineering, World Scientific Publishing Company (2012)
Stuart, P. and M. M. El-Halwagi (Editors), "Integrated Biorefineries: Design, Analysis, and Optimization", Taylor and Francis/CRC (2012)
Pham, V. and M. M. El-Halwagi, "Process Synthesis and Optimization of Biorefinery Configurations", AIChE J.,58(4), 1212-1221 (2012)
Noureldin, M. M. B. and M. M. El-Halwagi,"Synthesis of C-H-O Symbiosis Networks", AIChE J., 64(4), 1242-1262 (2015)
Gabriel, K. J., P. Linke, A. Jiménez-Gutiérrez, D. Y. Martínez, M. M. B. Noureldin, and M. M. El-Halwagi, "Targeting of the Water-Energy Nexus in Gas-to-Liquid Processes: A Comparison of Syngas Technologies", Ind. Eng. Chem. Res. 53 (17), pp 7087–7102 (2014)