Associate Professor, Chemical Engineering
Kim Tompkins McDivitt '88 and Phillip McDivitt '87 Faculty Fellow
Assistant Director of Decarbonization, Texas A&M Energy Institute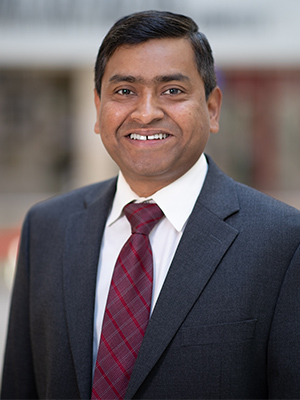 Educational Background
Postdoctoral Research, Princeton University, 2011 - 2014
Ph.D., Chemical Engineering, National University of Singapore - 2010
B.S., Chemical Engineering, Bangladesh University of Engineering & Technology - 2005
Research Interests
Nonlinear Discrete/Continuous Optimization
Computer-aided Process Intensification
Integration of Design and Operation
Systems and

Technoeconomic

Analysis
Decarbonization pathways; CO2 capture and utilization
Sustainable Hydrogen Economy
Multiscale Process Systems Engineering


We are interested in developing application-oriented theory, computational tools, algorithms, and optimization methods for complex and multi-scale systems. The methodologies and tools that we develop are applied to the design and discovery of advanced materials and processes for sustainable fuels and chemicals, carbon capture, sustainable hydrogen, energy storage technology selection, and circular economy, among others.
Awards & Honors
AIChE CAST Outstanding Young Researcher Award, 2021
NSF CAREER Award, 2020
I&EC Research 2019 Class of Influential Researchers, 2019
World Technology Network Finalist Award, 2018
AIChE Journal Inaugural Futures Series Invitation, 2018
Best Paper Award, Journal of Global Optimization (Springer), 2017
Artie McFerrin Department of Chemical Engineering Outstanding Achievement Award, 2017
ACS PRF Doctoral New Investigator Award, 2017
AIChE Computing & Systems Technology (CAST) Division Plenary, 2017
Ralph E. Powe Junior Faculty Enhancement Award, 2015
Best Paper Award, Computers & Chemical Engineering (Elsevier), 2015
World Future Foundation Ph.D. Prize in Environmental & Sustainability Research, 2010
Best Technical Paper Award, Annual Gas Symposium, Doha, Qatar, 2009
PhD Research Scholarship, National University of Singapore, 2005 – 2009
Selected Publications
Zantye, M. S.; Arora, A.; Hasan, M. M. F. Renewable-Integrated Flexible Carbon Capture: A Synergistic Path Forward to Clean Energy Future. Energy & Environmental Science, 2021, DOI: 10.1039/D0EE03946B.
Demirel, S. E.; Li, J.; El-Halwagi, M. M.; Hasan, M. M. F. Sustainable Process Intensification using Building Blocks. ACS Sustainable Chemistry & Engineering, 2020, 8, 48, 17664–17679.
Arora, A.; Iyer, S. S.; Hasan, M. M. F. Computational Material Screening using Artificial Neural Networks for Adsorption Gas Separation. The Journal of Physical Chemistry C, 2020, 124, 39, 21446–21460.
Hasan, M. M. F. An Edge-concave Underestimator for the Global Optimization of Twice-differentiable Nonconvex Problems. Journal of Global Optimization, 2018, 71(4), 735–752.
Hasan, M. M. F.; First, E. L.; Boukouvala, F.; Floudas, C. A. A Multi-scale Framework for CO2 Capture, Utilization, and Sequestration: CCUS and CCU. Computers & Chemical Engineering, 2015, 81, 2–21.