Vice Chancellor for Research
Interim Vice Chancellor for Engineering
Interim Dean of the Texas A&M University College of Engineering
Interim Director of the Texas A&M Engineering Experiment Station
Axalta Coating Systems Chair II
Professor, Chemical Engineering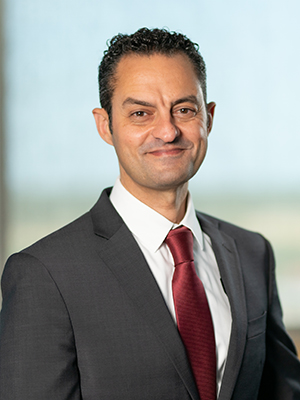 Educational Background
Ph.D., Chemical Engineering, Johns Hopkins University – 2001
B.S., Chemical Engineering, University of Maryland, Baltimore County – 1995
Research Interests
Materials - Polymer Science and Engineering

Energy - Electrochemical Engineering
Awards & Honors
2016 APS Fellow
2015 Senior Visiting Fellow, University of Bologna
2007 NSF CAREER Award
2005 DuPont Science and Engineering Award
2004 ARO Young Investigator Award
2001 NRC Postdoctoral Award
Selected Publications
Hwang, M.; Karenson, M.O.; Elabd, Y.A. High Production Rate of High Purity, High Fidelity Nafion Nanofibers via Needleless Electrospinning. ACS Appl. Polym. Mater. 2019, 1, 2731-2740.
Sun, R.; Elabd, Y.A. Synthesis and High Alkaline Chemical Stability of Polyionic Liquids with Methylpyrrolidinium, Methylpiperidinium, Methylazepanium, Methylazocanium, and Methylazonanium Cations. ACS Macro Letters 2019, 8, 540-545.
Elabd, Y.A. Ion Transport in Hydroxide Conducting Block Copolymers. Molecular Systems Design & Engineering, 2019, 4, 519-530.
Hwang, M.; Elabd, Y.A. Impact of Ionomer Resistance in Nanofiber-Nanoparticle Electrodes for Ultra-Low Platinum Fuel Cells. Int. J. Hydrogen Energy 2019, 44, 6245-6256.
Chen, T.-L.; Sun, R.; Willis, C.; Morgan, B.F.; Beyer, F.L.; Elabd, Y.A. Lithium Ion Conducting Polymerized Ionic Liquid Pentablock Terpolymers as Solid-State Electrolytes. Polymer 2019, 161, 128-138.