Associate Department Head, Ocean Engineering
Regents Professor
Director, Undergraduate Programs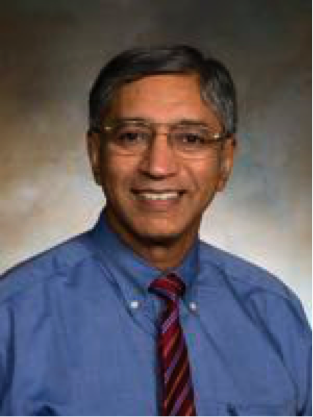 Educational Background
Ph.D., University of Maine – 1985
M.S., University of Maine – 1982
M.Tech., Indian Institute of Technology – 1982
B.E., Civil Engineering, University of Poona – 1980
Research Interests
Dr. Vijay Panchang joined Texas A&M in 2002 as Professor and Head in the erstwhile Department of Maritime Systems Engineering at TAMU-Galveston. In Galveston he has also served as Head of the Marine Engineering Technology Department.

After this administrative stint of approximately ten years, he was awarded the Powell Chair in Engineering and Technology. In 2013 he was seconded to TAMU-Qatar where he served as Chair of the Mechanical Engineering Program for six years and also as Interim Chair of Petroleum Engineering for over a year. He was awarded the rank of Regents Professor in 2008.

Prior to joining Texas A&M in 2002, he served as Program Director for physical sciences and engineering at NOAA's National Sea Grant College Program (Commerce Department, Washington DC) and as Professor in the Department of Civil and Environmental Engineering and in the School of Marine Sciences at the University of Maine.

Dr. Panchang is a Fellow of the American Society Civil Engineers (ASCE), and has served as Editor of ASCE's Journal of Waterway, Port, Coastal, and Ocean Engineering.

He is the recipient of the ASCE's Torrens Award (for meritorious services as an editor) and the Moffat-Nichol Award (for his contributions to harbor and coastal engineering). Currently he also serves on Editorial Advisory Panel of the Journal of Maritime Engineering published by the UK Institution of Civil Engineers.

Dr. Panchang has received over $4 million in grants from various agencies and has published numerous papers in the field of wave transformation in harbors, wave forecasting, estimation of design wave conditions based on hurricane conditions, and coastal hydrodynamic modeling.