Professor of Practice, Ocean Engineering
Assistant Director, First Year Engineering Program – Galveston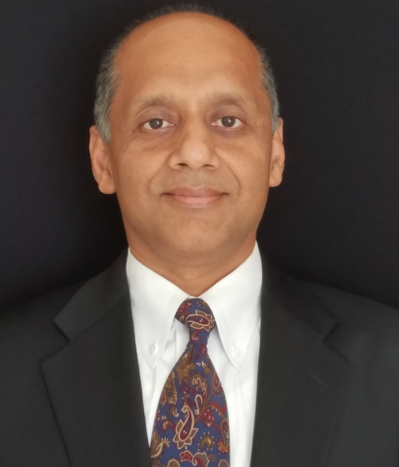 Educational Background
M.B.A., Texas A&M University – 2000
Ph.D., Indian Institute of Technology-Madras – 1991
B.S., Mechanical Engineering, Cochin University – 1983
Research Interests
Applications of systems engineering, machine learning and AI targeted to the marine domain including novel ocean infrastructure
Smart energy absorbing structures (SEAS)
Energy stations at sea
Ocean renewable energy powered autonomous exploration vehicles
Marine cybersecurity 

 
Industry Experience
• 30+ years of combined experience in Teaching Engineering & Broad Interdisciplinary Research and Development of Complex Interacting Systems
• Designed and Deployed one of the world's first offshore bottom standing 150 kW Ocean Wave Energy Prototypes
• Implemented Complex & Diverse Technologies
Awards & Honors
German Alexander Von Humboldt Fellow, 1997
Danida Scholarship (Danish Government), 1993
U.S. Fulbright Scholar, 1987
Selected Publications
Paul Mario Koola, Akif Ibragimov, "The dynamics of Wave Carpet  – A novel deep water wave energy design" OCEANS 2003, MTS/IEEE Conference Proceedings- 2288-2293, San Diego, California.
Chakrabarti, S. K., and Koola, P. M., "Interaction of a Flexible Floating Carpet with Ocean Waves", OMAE2003-37444, Proceedings of the Offshore Mechanics and Arctic Engineering Symposium, Cancun, Mexico, June, 2003.
Chakrabarti, S. K., and Koola, P. M., "Hydroelastic Analysis of a Floating Carpet in Waves" Proceedings on Fluid Structure Interaction '03, Cadiz, Spain, June, 2003.
Koola, P. M.; Kaldenhoff, H. and Schlurman, T.: Multifunctional wave absorbing breakwaters with extreme force dissipation. 5th Int. Conference on Coastal and Port Engineering in Developing Countries COPEDEC, Cape, Town, South Africa, 19-23 April 1999.
Koola, P.M; Sundar, V.; Kaldenhoff, H. and Baur, R.: Pressure Distribution around cylinders due to freak waves. Proc. Int. Conf. in Ocean Engineering, Madras, India, 17-20 Dec. 1996, pp. 189-194.