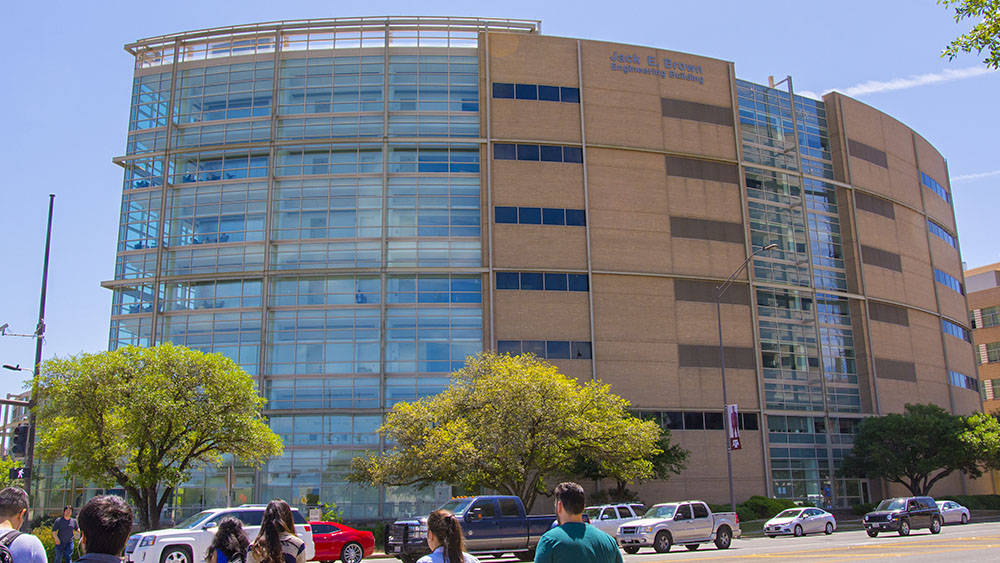 In the fall of 2004, the Chemical Engineering Department moved into the new seven-story Jack E. Brown Chemical Engineering Building. The 205,000 square-foot building, prominently located at the corner of University Drive and Spence Street, is adjacent to the university's Cyclotron building.
The building's first floor houses six general use classrooms, computer laboratories, and a 600 square-foot computer cluster room. Department staff and faculty offices are located on the second floor, along with offices for the Mary Kay O'Connor Process Safety Center. Graduate student offices and research labs are located on floors three through seven.
The Houston-based architectural firm of 3D/International designed the building that bears the name of Jack E. Brown, co-founder of Wagner & Brown, Ltd. A $5 million gift from Brown and his wife, Frances, was the largest private donation toward construction of the state-of-the-art building.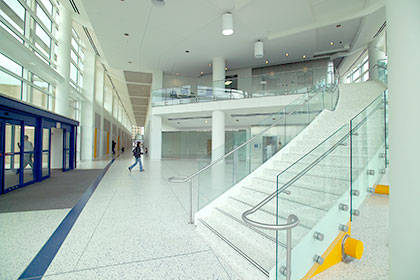 At a Glance…
Corner of Spence and University
205,000 gross ft2
$38 Million to Construct
Seven Stories
712 core supercomputer cluster
127 offices for students, faculty and staff
88 research and teaching facilities
9 clean rooms
6 general classrooms
4 computer labs