To find the syllabus of a class in Howdy!, use the class schedule search.
Under the Search by Term:, scroll down and select the semester and year you need then click the Submit button: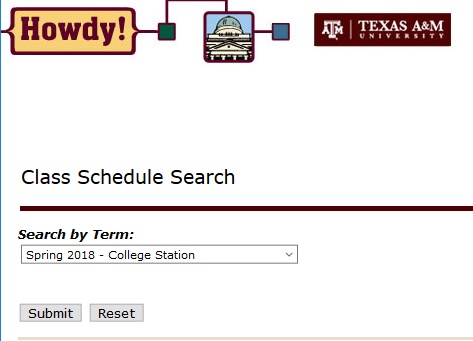 Under Subject:, scroll down to PETE - Petroleum Engineering: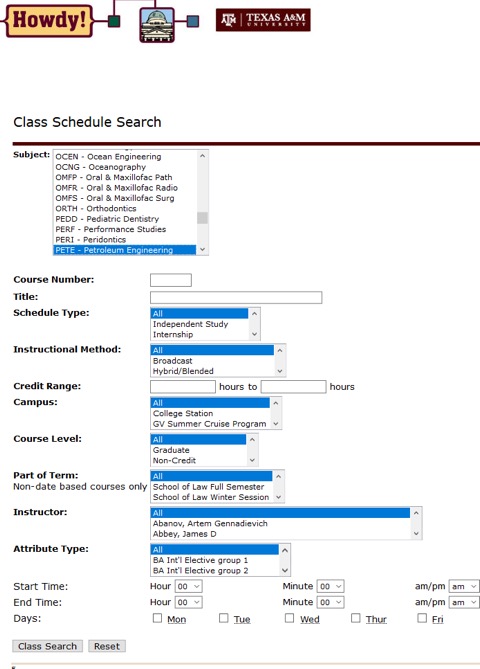 In the Course Number box, type in the class number you need and hit the return button on your keyboard.
If the professor of the class has submitted the syllabus, you will find it on the same line as the title of the class (circled in red in image):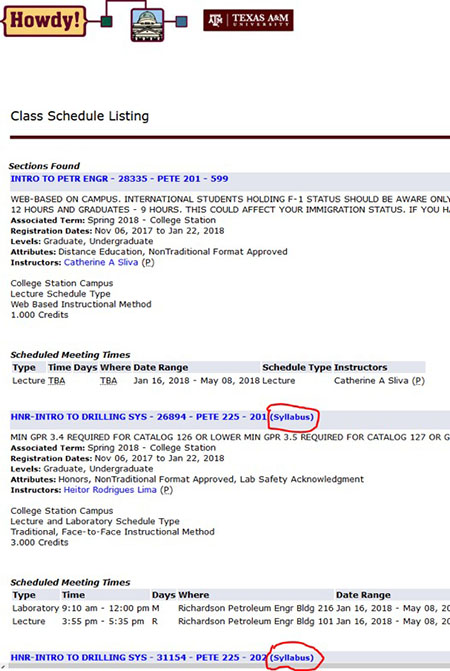 Click on this link and the syllabus pdf file will open and you can download it.