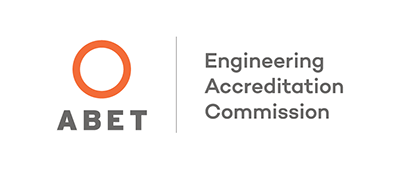 The bachelor's degree program in radiological health has been accredited by the Engineering Accreditation Commission of ABET. With ABET accreditation, students, parents, employers and the society we serve can be confident that a program meets the quality standards that produce graduates prepared to enter a global workforce.
Vision Statement
To develop and maintain a nationally and internationally recognized program that promotes a passion for understanding and applying the knowledge of nuclear science and engineering to support the nation's alternative energy, national security and healthcare missions.
Mission Statement
"To serve our state, our nation and our global community by nurturing future nuclear engineering professionals and leaders who are:
instilled with the highest standards of professional and ethical behavior;
prepared to meet the complex challenges associated with sustainably expanding peaceful uses of nuclear energy;
enhancing global nuclear security and avoiding the dangers of nuclear proliferation."
Program Educational Objectives
The mission of the Radiological Health Engineering undergraduate program is to prepare students for success in their professional endeavors following the baccalaureate degree. These endeavors may include direct employment in the private or public sectors, graduate studies in engineering or science, professional studies in medicine, business, law or public administration, service in the military, or entrepreneurial activities. To achieve this purpose, four Program Educational Objectives are identified. 
Graduates of our Bachelor of Science program in Radiological Health Engineering: 
will work on the challenges of maintenance, improvement, innovation, education, and research in the safe and environmentally responsible utilization of nuclear resources including, but not limited to, their occurrence in power production, industrial, and medical applications. In this work, they will fulfill independent assignments, engage in collaborations, and manage the work of others with effective communications characterizing all phases of their responsibilities. 
will conduct their professional activities with full recognition of the choices and challenges implicit to their work, to its ethical dimensions, and to their implications for matters beyond their immediate tasks. 
will take the local, global, historical, social, economic, and political settings into account in both their domestic and international endeavors.
will recognize and utilize both the accumulated body of results from prior work and the continuing evolution of science and technology as essential resources for the effective conduct of their work. 
Student Outcomes
The student outcomes that prepare graduates to attain the radiological health program educational objectives are:
The ability to apply knowledge of mathematics, science and engineering
The ability to design and conduct experiments as well as to analyze and interpret data
The ability to design a system, component or process to meet desired needs within realistic constraints such as economic, environmental, social, political, ethical, health and safety, manufacturability and sustainability
The ability to function on multi-disciplinary teams
The ability to identify, formulate and solve engineering problems
The understanding of professional and ethical responsibility
The ability to communicate effectively
The broad education necessary to understand the impact of engineering solutions in a global, economic, environmental and societal context
The recognition of the need for, and an ability to engage in, life-long learning
The knowledge of contemporary issues
The ability to use the techniques, skills and modern engineering tools necessary for engineering practice
Bachelor of Science Enrollment and Graduation Data
Academic Year
Fall Semester Undergraduate
Enrollment
Bachelor Degrees
Awarded
2018-19
5
5
2017-18
5
15
2016-17
21
7
2015-16
31
19
2014-15
62
9