The bachelor's degree program in interdisciplinary engineering offered at the College Station and McAllen campuses has been accredited by the Engineering Accreditation Commission of ABET,  http://www.abet.org. With ABET accreditation, students, parents, employers and the society we serve can be confident that a program meets the quality standards that produce graduates prepared to enter a global workforce.
As a recently added instructional site, the program offered at the Galveston campus has not undergone ABET accreditation review and will be reviewed at a later date upon enrollment of students there.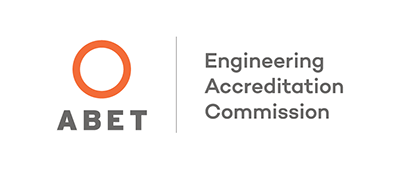 Mission Statement
The mission of the Department of Multidisciplinary Engineering is to:
1. Utilize the strength of the College of Engineering's core discipline departments to ensure graduates have strong technical skills appropriate to engineering practice,
2. Provide a vehicle for innovation in both engineering curriculum design and pedagogy, including active classroom techniques, laboratories, and other experiential learning activities such as fabrication, research, internship and co-op, 
3. Offer customizable opportunities for regional and/or underserved populations,
4. Enable means for students to have unique interdisciplinary/multidisciplinary educational experiences, which may include non-engineering disciplines,
5. Support access for students to develop knowledge and skills in emerging and even not-yet-existing fields, and
6. Prepare leaders and engineers who exhibit a dedication to life-long learning, professional and ethical behaviors, sensitivity to global and cultural awareness and impact, and being agents of positive change.
Program Educational Objectives
The undergraduate interdisciplinary engineering program will produce graduates:
Who utilize their engineering knowledge in careers in engineering or allied fields,
Who possess and exemplify the unique strengths of interdisciplinary teams in the workplace to advance technology development and positive technological impact on society, and
Who are able to confidently enter advanced professional programs and/or graduate studies.
Student Outcomes
Upon graduation, Bachelor of Science in interdisciplinary engineering students shall demonstrate:
1. An ability to identify, formulate, and solve complex engineering problems by applying principles of engineering, science, and mathematics
2. An ability to apply engineering design to produce solutions that meet specified needs with consideration of public health, safety, and welfare, as well as global, cultural, social, environmental, and economic factors
3. An ability to communicate effectively in oral and written forms with a range of audiences
4. An ability to recognize ethical and professional responsibilities in engineering situations and make informed judgments, which must consider the impact of engineering solutions in global, economic, environmental, and societal contexts
5. An ability to function effectively and professionally on a team whose members together provide leadership, create a collaborative and inclusive environment, establish goals, plan tasks, and meet objectives
6. An ability to develop and conduct appropriate experimentation, analyze and interpret data, and use engineering judgment to draw conclusions and propose recommendations
7. An ability to acquire and apply new knowledge and skills as needed, using appropriate learning strategies.
Undergraduate Program Enrollment and Graduation Data
Academic
Year
Fall Semester Undergraduate Enrollment
Academic Year Bachelor's Degrees Awarded
2021-22
58
N/A
2020-21
49
4
2019-20
37
5
2018-19
24
2
2017-18
10
N/A
Data Source:
Texas A&M University Data and Research Services