Professor, Industrial & Systems Engineering
Affiliated Faculty, Electrical and Computer Engineering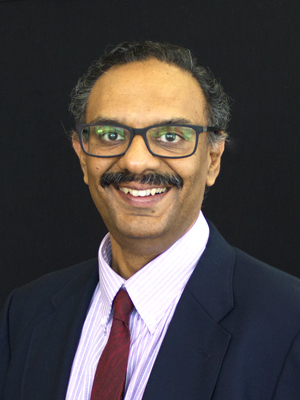 Educational Background
Ph.D., Operations Research, The University of North Carolina at Chapel Hill, July 1997.
M.S., Operations Research, The University of North Carolina at Chapel Hill, December 1995.
B. Tech., Mechanical Engineering, Indian Institute of Technology, Madras, India, July 1993.
Research Interests
Logistics: Real-time delivery and dispatch 
Energy conservation and efficiency
Computer, communication and information networks
Analytics: Predictions and decisions under uncertainty 
Awards & Honors
Fellow, IISE, May 2017
Texas A&M-IISE Most Influential Faculty Award, April 2017
William O. and Montine P. Head Fellow Award, January 2017
Jill and Charles F. Milstead `60 Faculty Fellow (endowed fellowship appointment), May 2013 – April 2015.
Texas A&M-IIE Professor of the Year Award (joint-winner), April 2013.
Texas A&M College of Engineering: Tenneco Meritorious Teaching Award, April 2012.
Texas A&M IIE Advisor Appreciation Award, April 2012.
Outstanding Young Industrial Engineer Award (education category), by IIE, May 2006
Selected Publications
Kwon, S. and Gautam, N. (2016) Guaranteeing Performance based on Time-stability for Energy-efficient Data Centers, IIE Transactions, Vol. 48, No. 9, 812-825.
Gautam, N. and Mohapatra, A. (2015) Efficiently Operating Wireless Nodes Powered by Renewable Energy Sources, IEEE Journal of Special Areas in Communications, Vol. 33, No. 8, 1706 – 1716.
Ko, Y.-M. and Gautam, N. (2013) Critically loaded multi-server queues with abandonments, retrials, and time-varying parameters, INFORMS Journal on Computing, Vol. 25, No. 2, 285-301.
Gautam, N. (2012) Analysis of Queues: Methods and Applications, 802 pages, CRC Press(Taylor and Francis), Boca Raton, FL.
Mahabhashyam, S.R., Gautam, N. and Kumara, S.R.T. (2008) Resource-Sharing Queueing Systems with Fluid-Flow Traffic, Operations Research, Vol. 56, No. 3, 728-744.