Assistant Professor, Engineering Technology & Industrial Distribution,
Industrial Distribution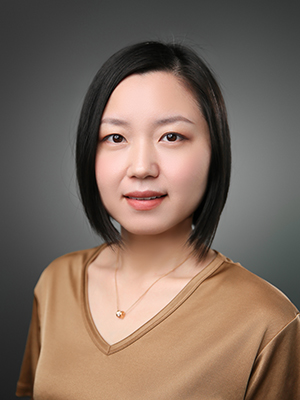 Educational Background
Ph.D., Industrial Engineering, Arizona State University – 2015
M.S.E., Civil, Environmental and Sustainable Engineering, Arizona State University – 2012
Research Interests
Interpretable Machine Learning
Fairness in Machine Learning
Network Modeling
Transfer Learning
Anomaly Detection
Awards & Honors
Best Student Paper Award Finalist, INFORMS QSR 2019
Best Paper Award Finalist, INFORMS QSR 2019
Featured in ISE Magazine, Institute of Industrial and Systems Engineers (IISE) 2018
TEES Travel Grant for NSF Workshop, College of Engineering, TAMU 2017
Selected to New Faculty Colloquium, IISE 2017
Irv Kaufman Award, IEEE Foundation 2015
Selected Publications
Mengnan Du, Fan Yang, Na Zou, Xia Hu. "Fairness in Deep Learning: A Computational Perspective." 2020. IEEE Intelligent Systems.
Yuening Li, Xiao Huang, Jundong Li, Mengnan Du and Na Zou. "SpecAE: Spectral Autoencoder for Anomaly Detection in Attributed Networks." 2019. The 28th ACM International Conference on Information and Knowledge Management (CIKM). (acceptance rate as 21% and INFORMS QSR Best Referred Paper Award Finalist).
Na Zou, Xiao Huang. "Empirical Bayes Transfer Learning for Uncertainty Characterization in Predicting Parkinson's Disease Severity." 2018. IISE Transactions on Healthcare Systems Engineering. 8(3):209-219. (featured in ISE Magazine).
Na Zou, Jing Li. "Modeling and Change Detection of Dynamic Networks by a Network State Space Model." 2017. IISE Transactions. 49(1):45-57 (featured in ISE Magazine).
Na Zou, Mustafa Baydogan, Yun Zhu, Wei Wang, Ji Zhu, Jing Li. "A Transfer Learning Approach for Predictive Modeling of Degenerate Biological Systems." 2015. Technometrics. 55(3):362-373.