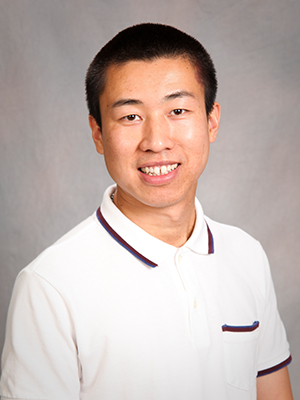 Educational Background
Ph.D. from Pennsylvania State University, 2013
B.S. from University of Science & Technology of China, 2008
Research Interests
Quantum algorithms
Post-quantum cryptography
Provable-security
Computational complexity theory
Theoretical computer science
Selected Publications
Zhengfeng Ji, Yi-Kai Liu, Fang Song. Pseudorandom Quantum States. In the 38th International Cryptology Conference (Crypto 2018).
Fang Song and Aaram Yun. Quantum Security of NMAC and Related Constructions. In the 37th International Cryptology Conference (Crypto 2017).
Anne Broadbent, Zhengfeng Ji, Fang Song and John Watrous. Zero-knowledge proof systems for QMA. In 57th Annual IEEE Symposium on Foundations of Computer Science (FOCS 2016).
Jean-François Biasse and Fang Song. Efficient quantum algorithms for computing class groups and solving the principal ideal problem in arbitrary degree number fields. In 27th ACM-SIAM Symposium on Discrete Algorithms (SODA 2016).
Kirsten Eisenträger, Sean Hallgren, Alexei Kitaev and Fang Song. A Quantum Algorithm for Computing the Unit Group of an Arbitrary Degree Number Field. In 46th Annual Symposium on the Theory of Computing (STOC 2014).