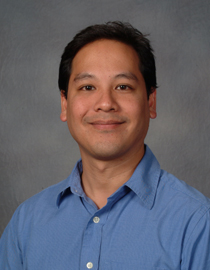 Educational Background
Ph.D., Biomedical Engineering, University of Southern California, Los Angeles
M.S., Electrical Engineering, University of Southern California, Los Angeles
B.S., Electrical Engineering, Universidad Catolica del Peru
Research Interests
Dr. Javier Jo is an associate professor in the Department of Biomedical Engineering at Texas A&M University. The overall mission of his laboratory is to develop technologies that could aid in the understanding of the underlying physiology and biology of various pathological conditions, and to translate such technologies into the clinical arena.

The focus of the Jo laboratory is to develop optical spectroscopy and imaging technologies and related signal and image processing tools for quantifying nondestructively the morphology, molecular composition and physiological state of biological tissues with both macroscopic and microscopic resolutions.

Early tissue pathological transformation are accompanied by subtle changes in tissue microstructure, biochemical composition and physiological regulations. Thus, the laboratory hopes that some of its developing technologies will help to clinically detect diseases during their early stages as well as to guide, monitor and personalize clinical interventions.

Current projects in Dr. Jo's lab are mainly focused on developing multimodal rigid and flexible endoscopes for molecular and structural imaging of oral epithelial pre-cancer and cancer, and coronary atherosclerotic plaques.